Come, Christians Join to Sing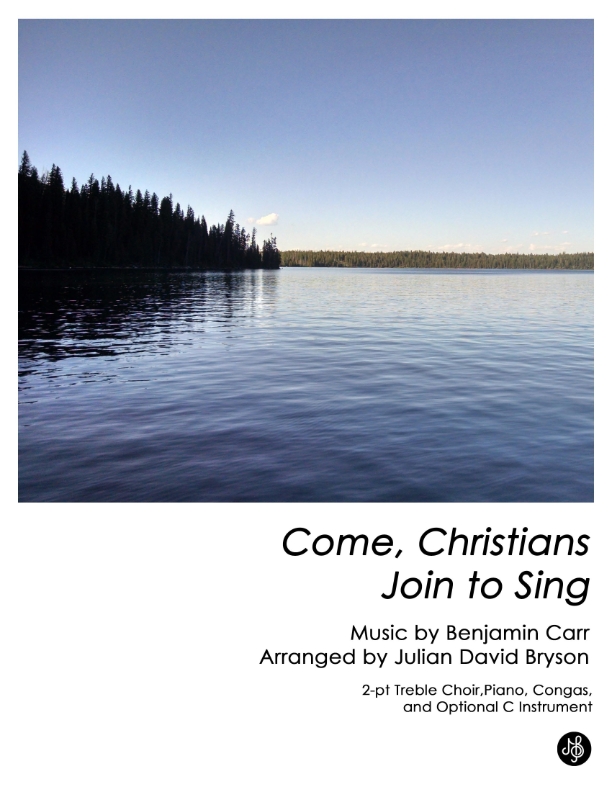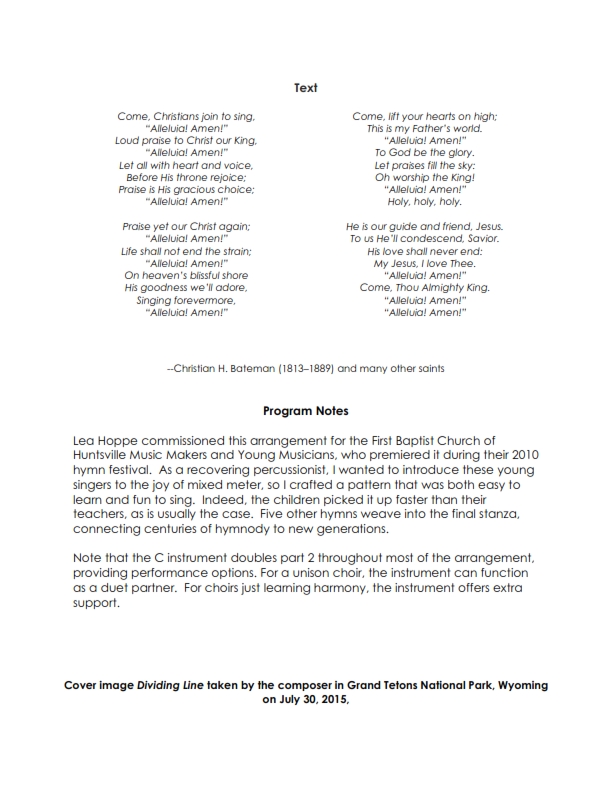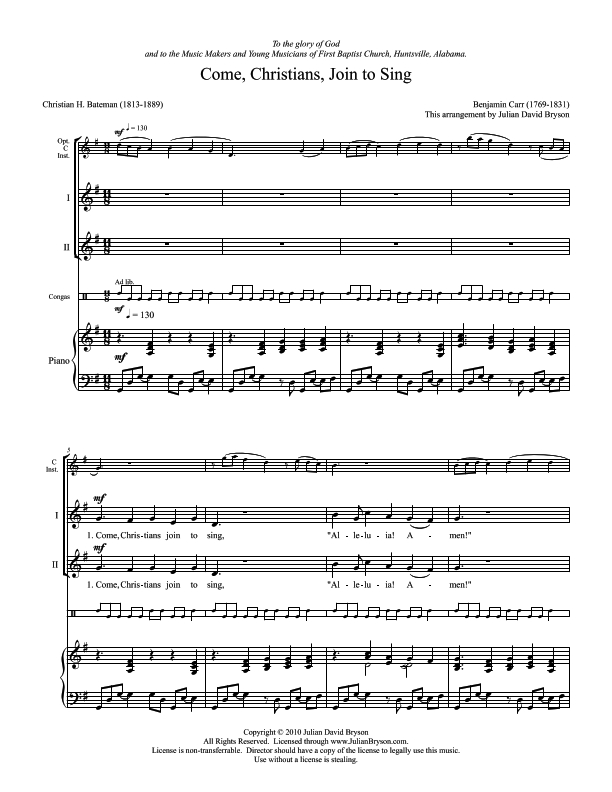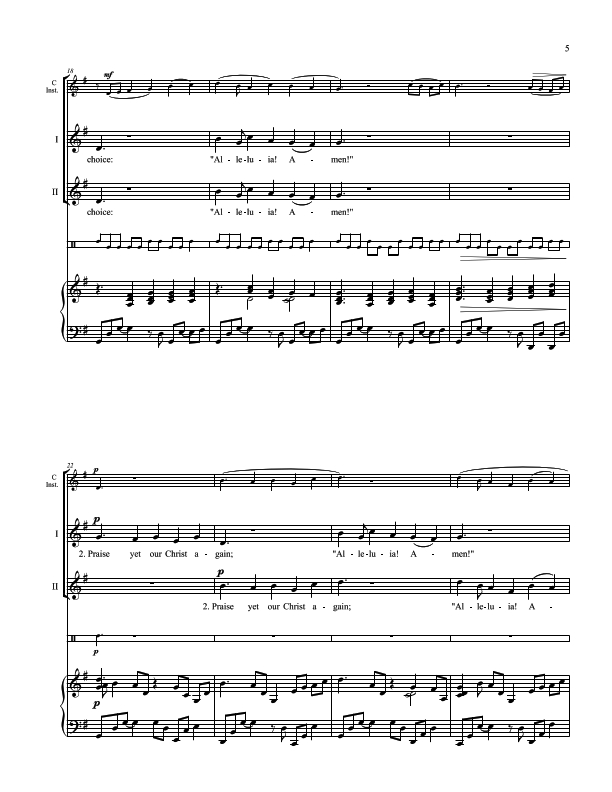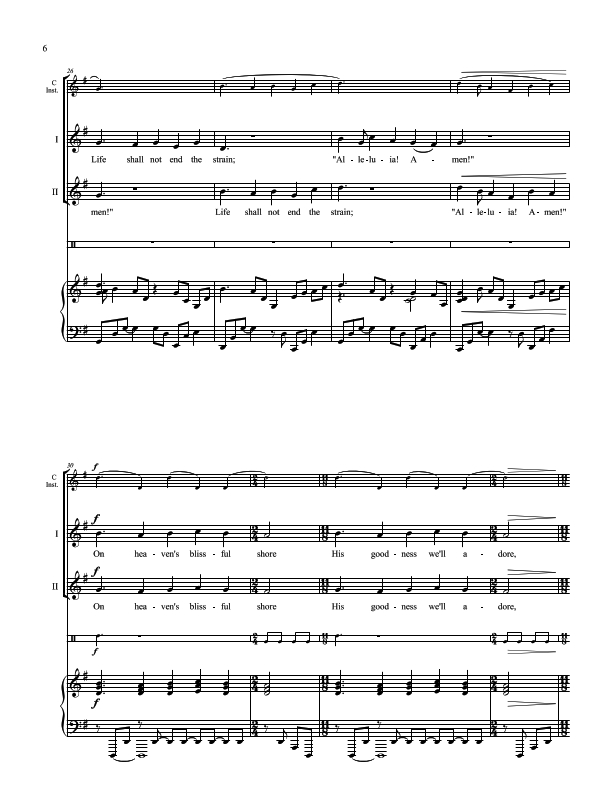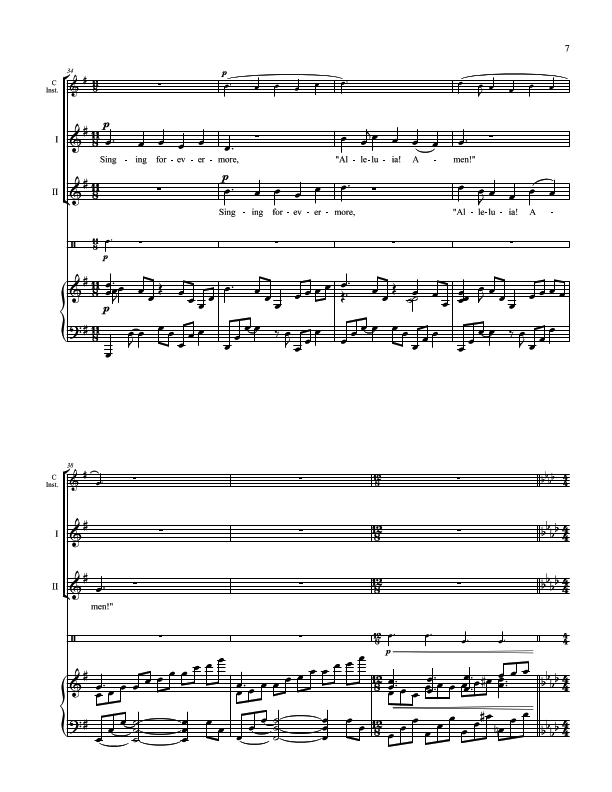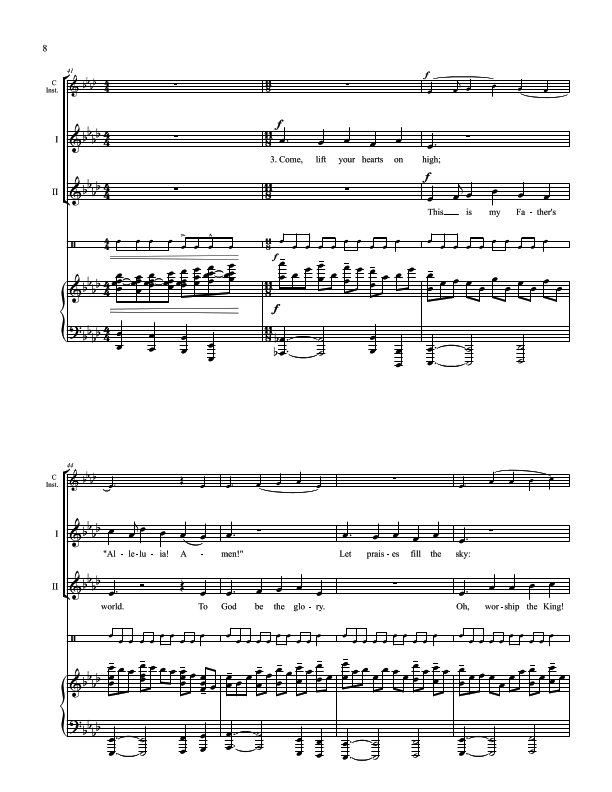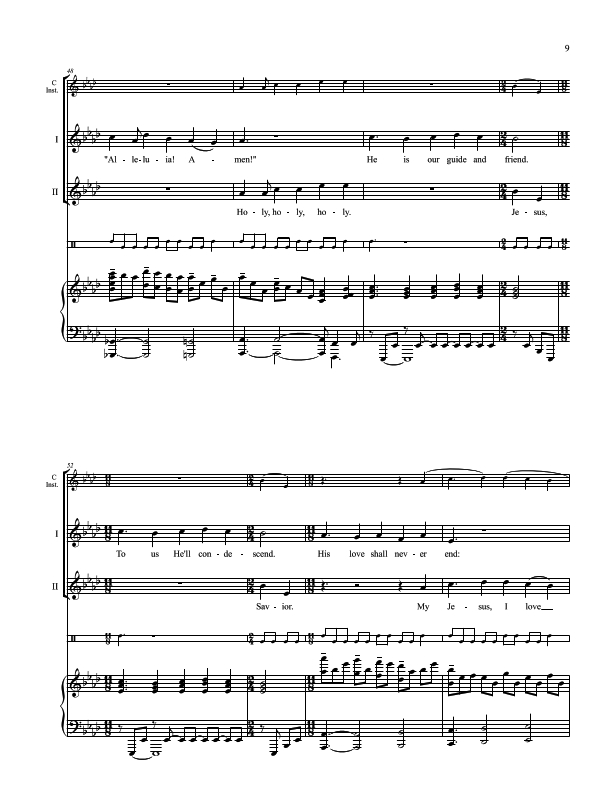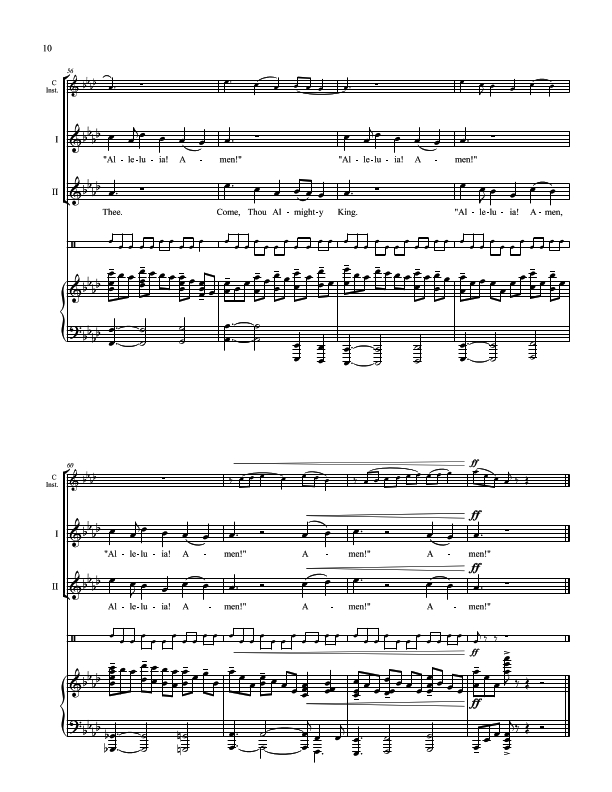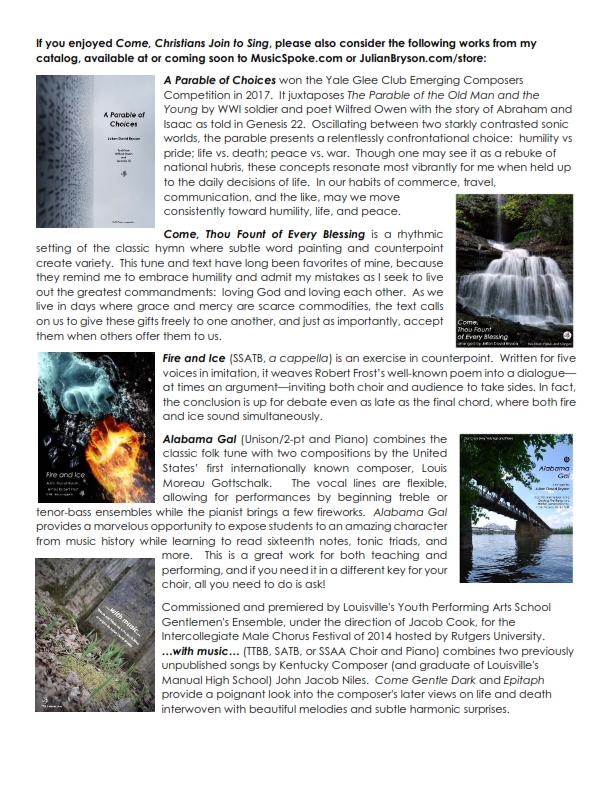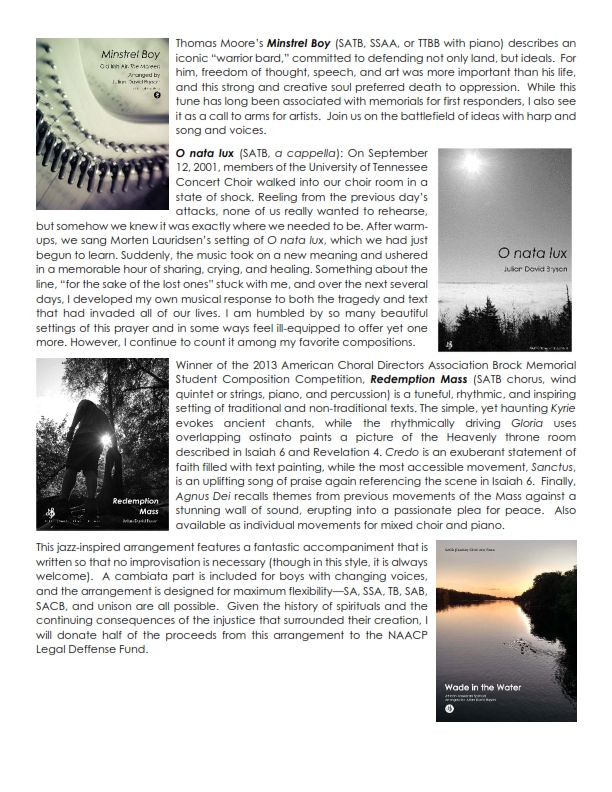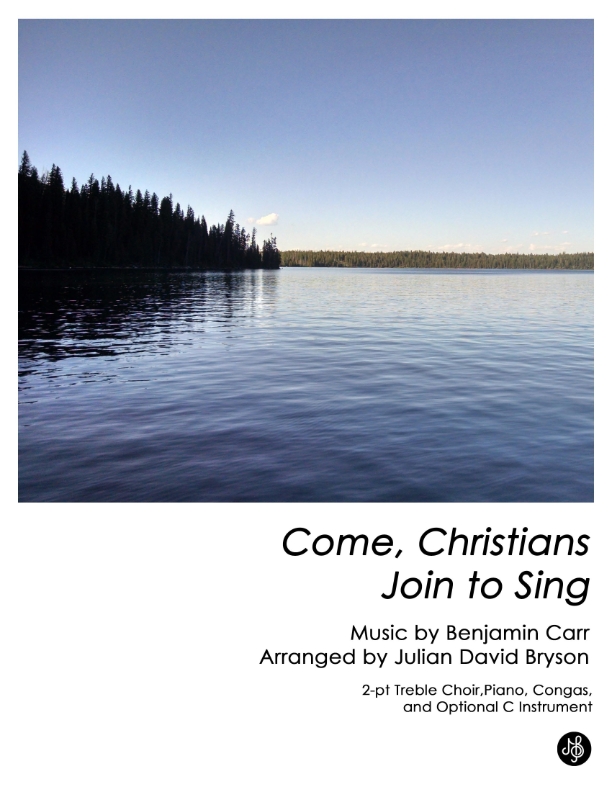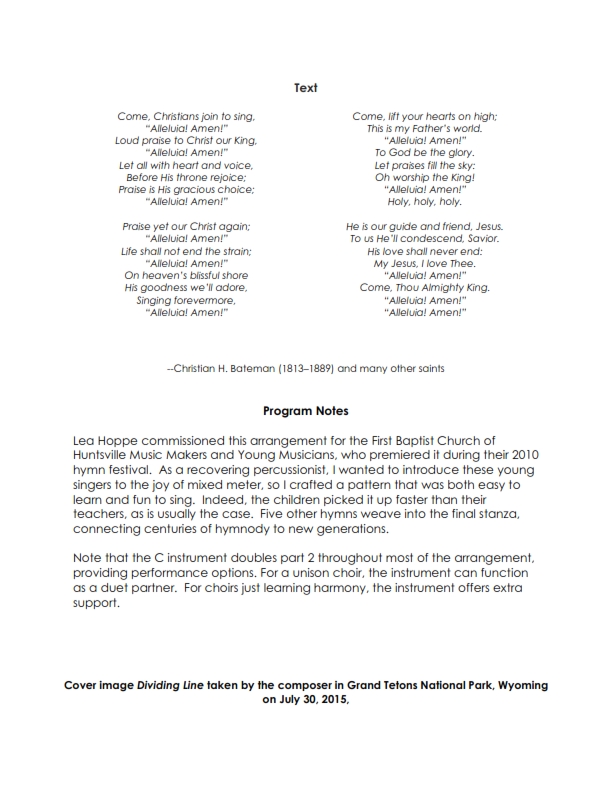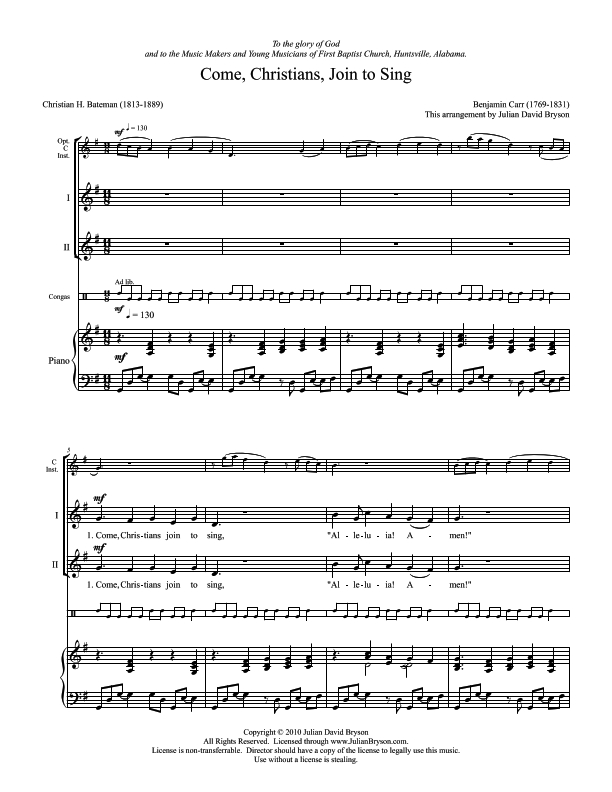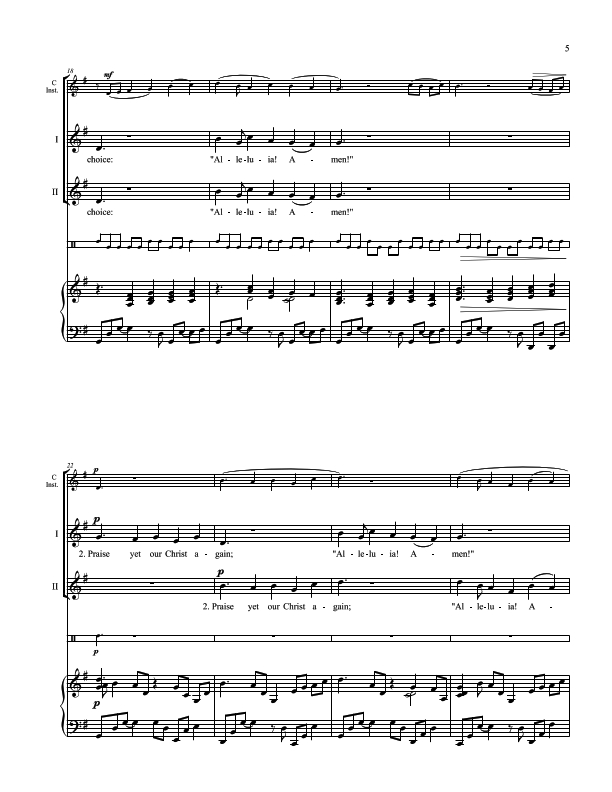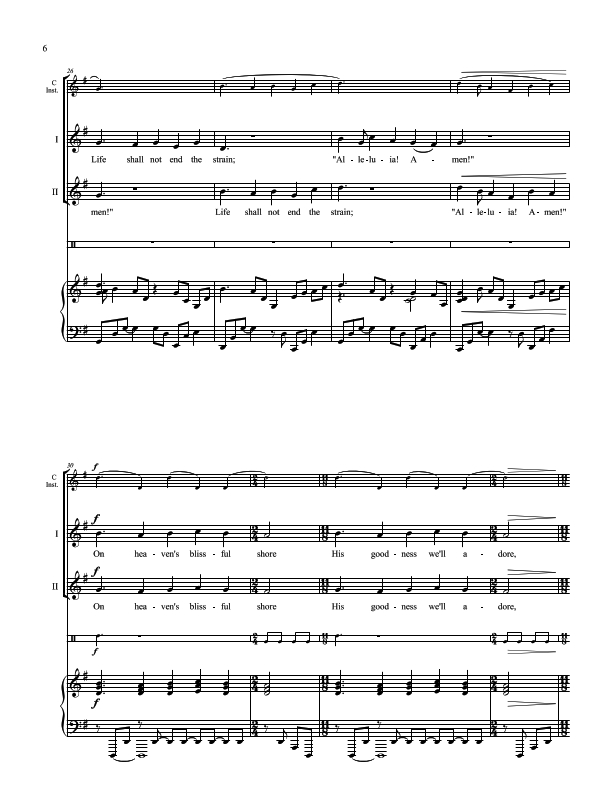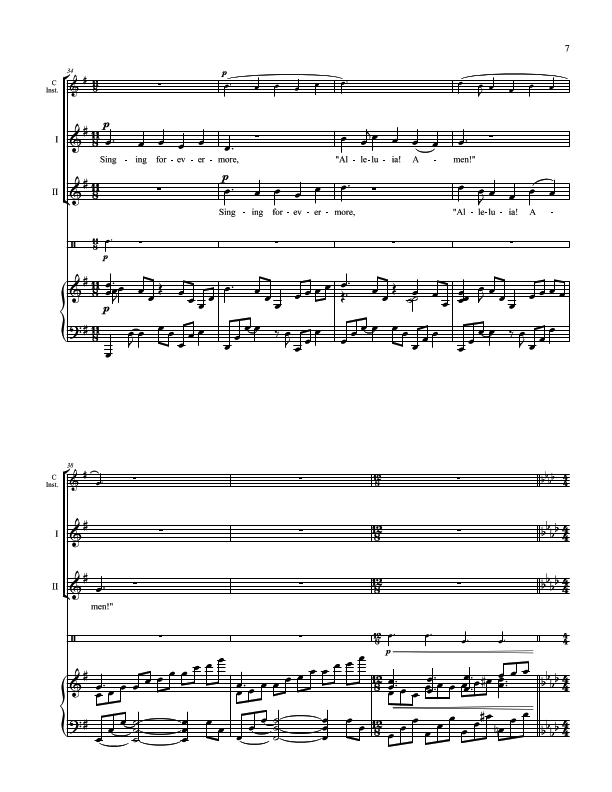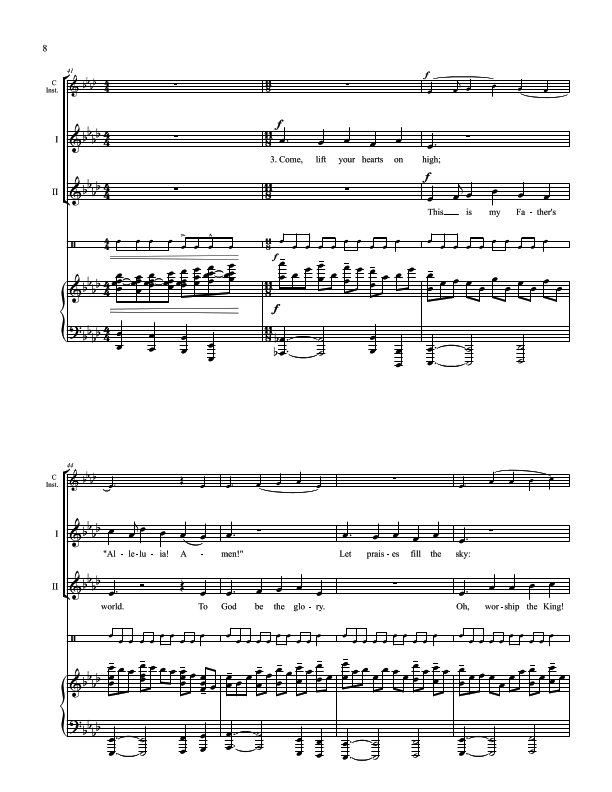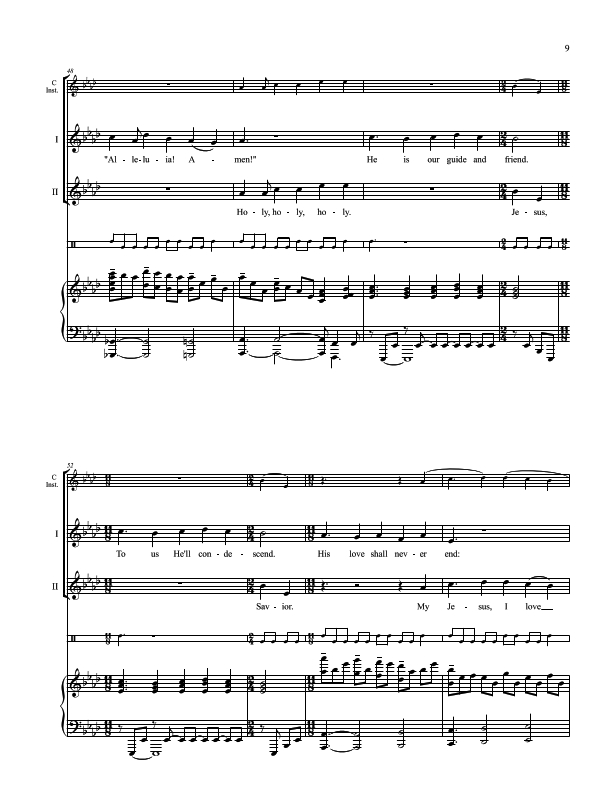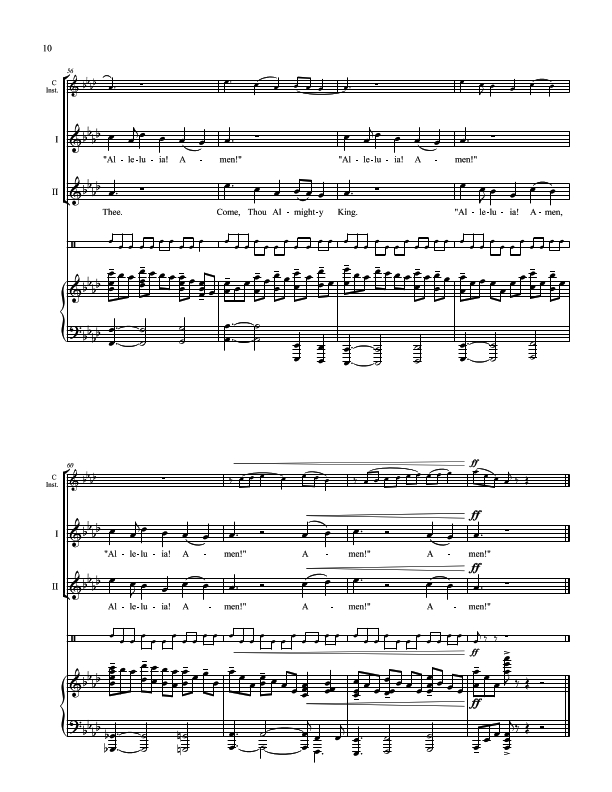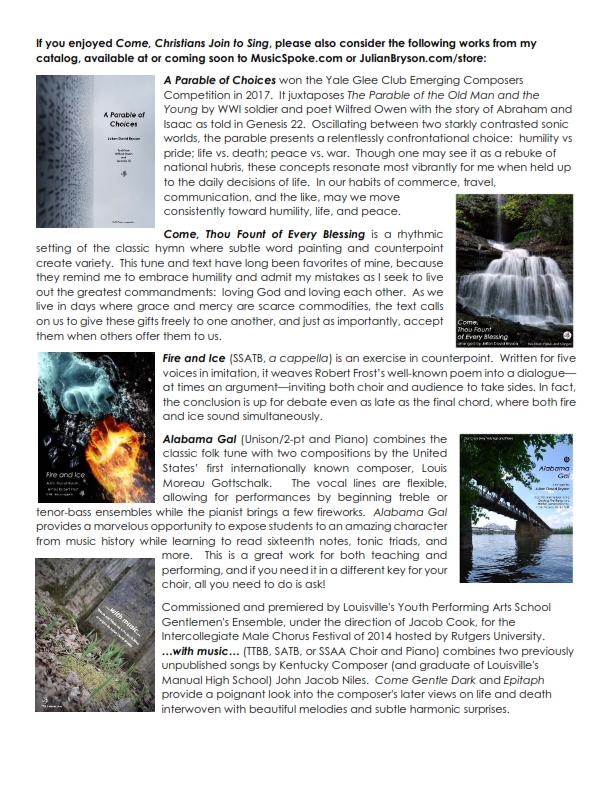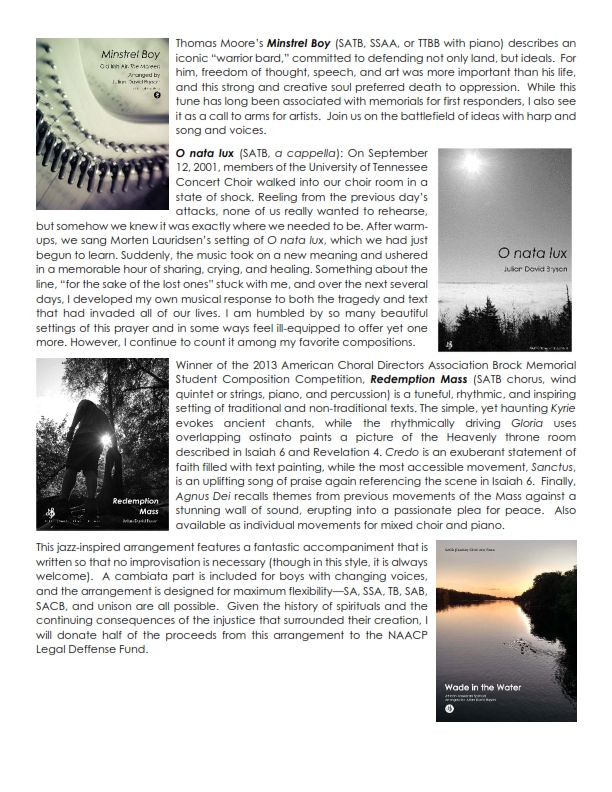 Come, Christians Join to Sing
Lea Hoppe commissioned this arrangement for the First Baptist Church of Huntsville Music Makers and Young Musicians, who premiered it during their 2010 hymn festival. As a recovering percussionist, I wanted to introduce these young singers to the joy of mixed meter, so I crafted a pattern that was both easy to learn and fun to sing. Indeed, the children picked it up faster than their teachers, as is usually the case. Five other hymns weave into the final stanza, connecting centuries of hymnody to new generations.
Note that the C instrument doubles part 2 throughout most of the arrangement, providing performance options. For a unison choir, the instrument can function as a duet partner.For choirs just learning harmony, the instrument offers extra support.
Pages are missing from the preview pictures, but all pages will be included in the file that you order.
This title is listed as a site-license. Purchase it once and you can make as many copies as needed for ensembles at your institution. This license is non-transferable, so you can't share your copies with other ensembles, but pricing is always negotiable if you contact me. I just want to share in making great music together!
Unfortunately, I have lost the premiere recording (hopefully I'll find it again eventually). In the meantime, here's a MIDI realization of the score. I'd love to have a recording of your ensemble performing this piece! Feel free to share!