Erlkönig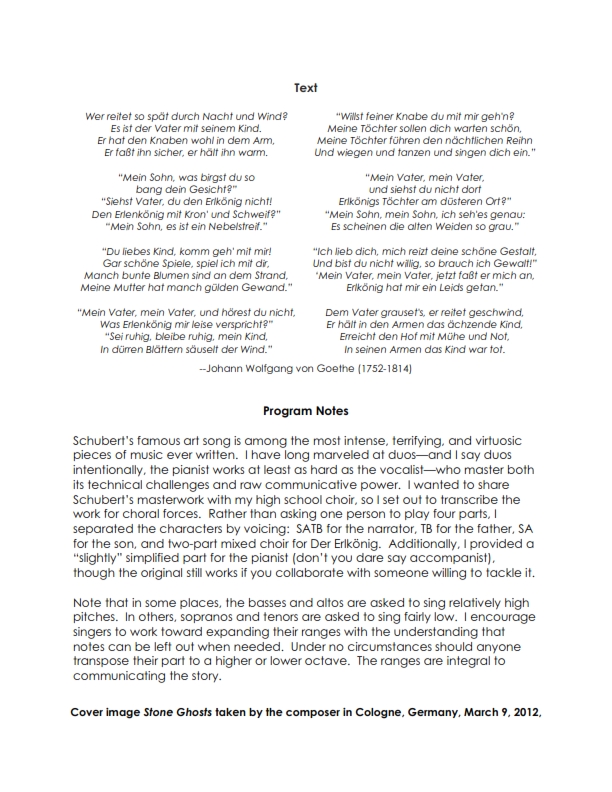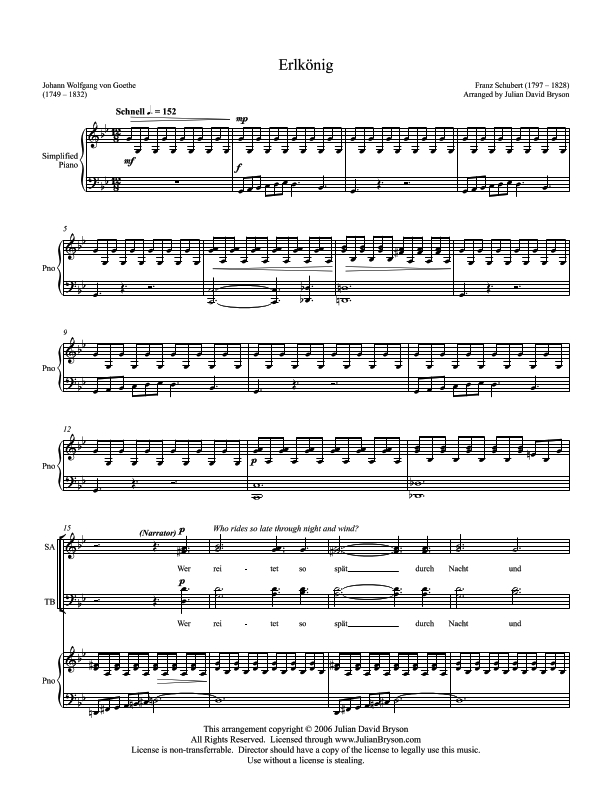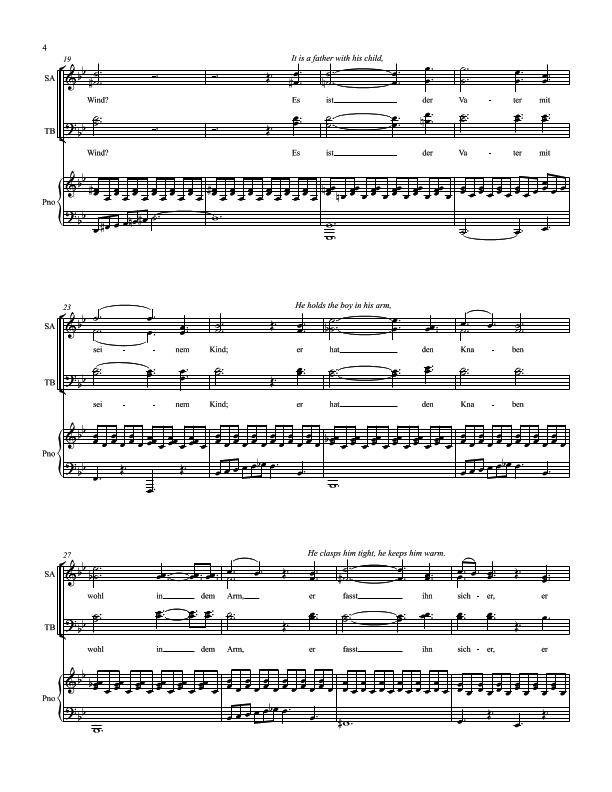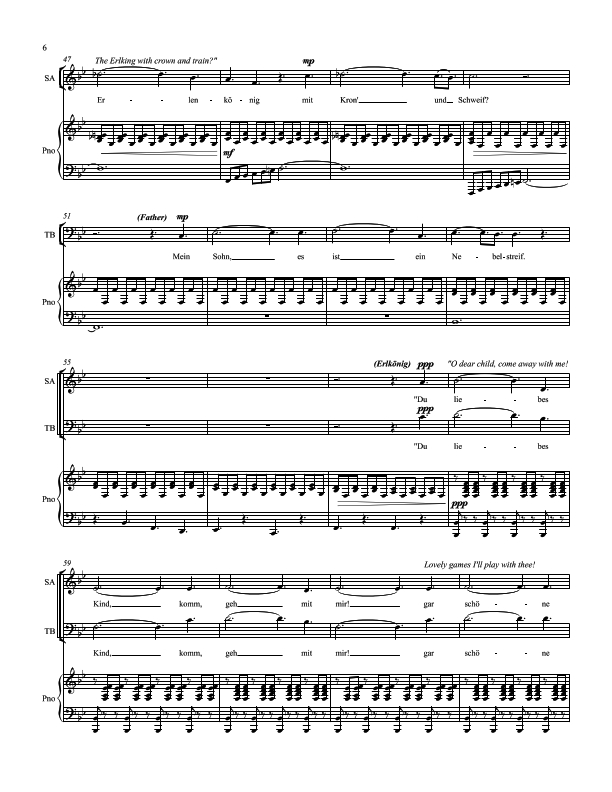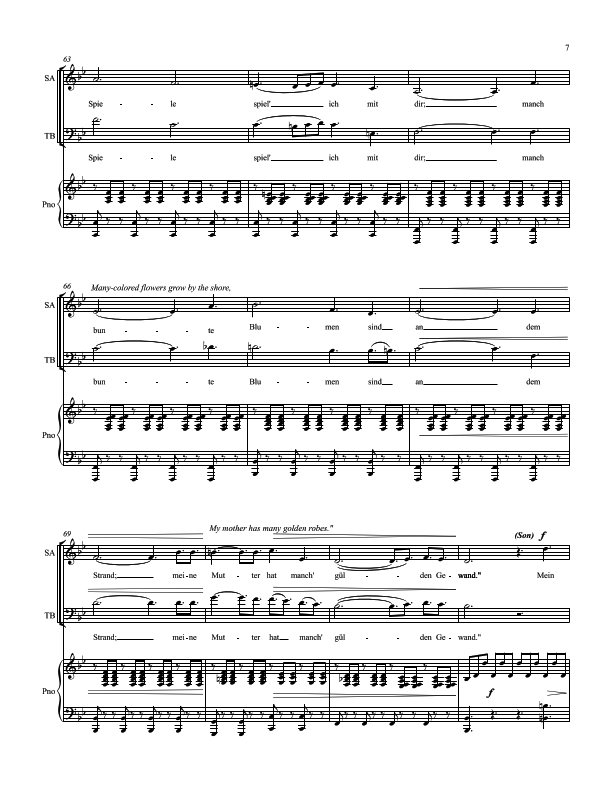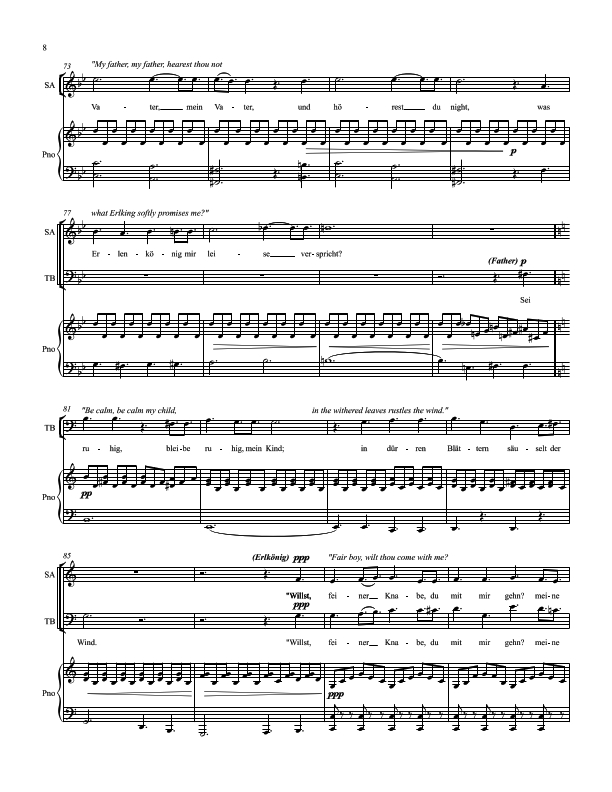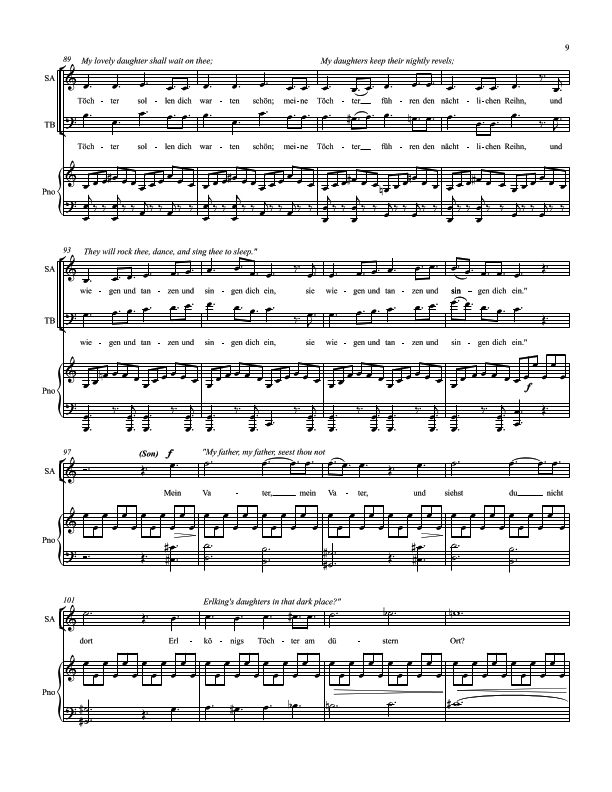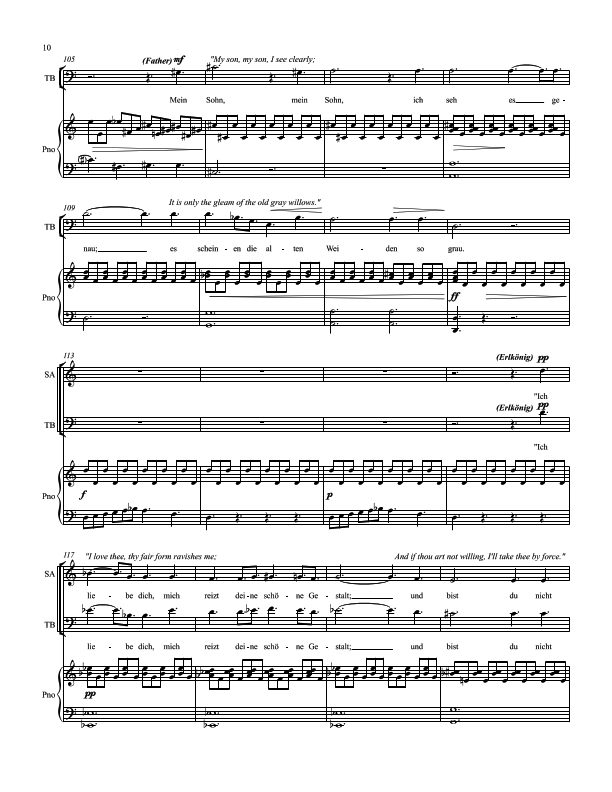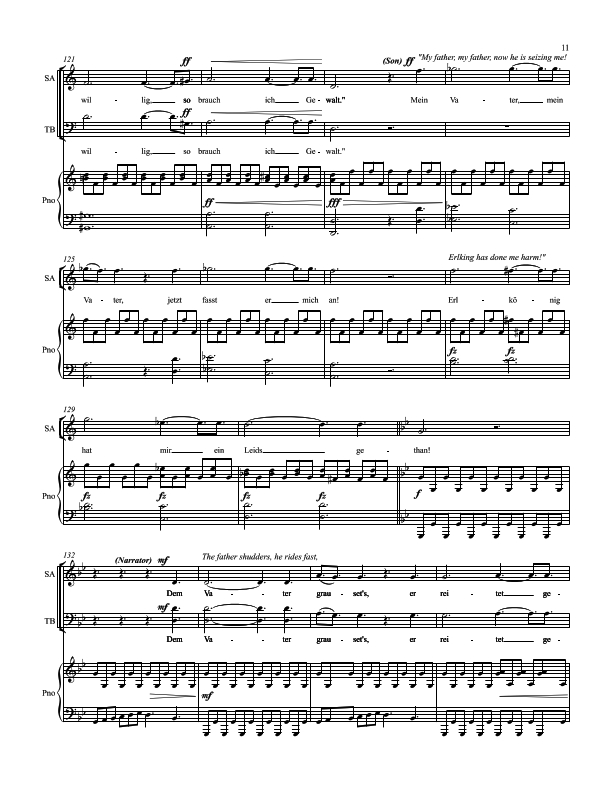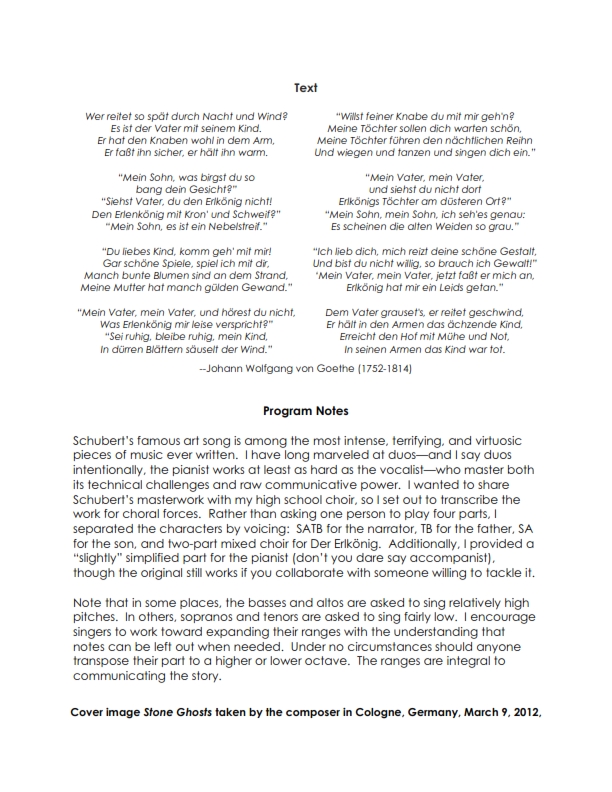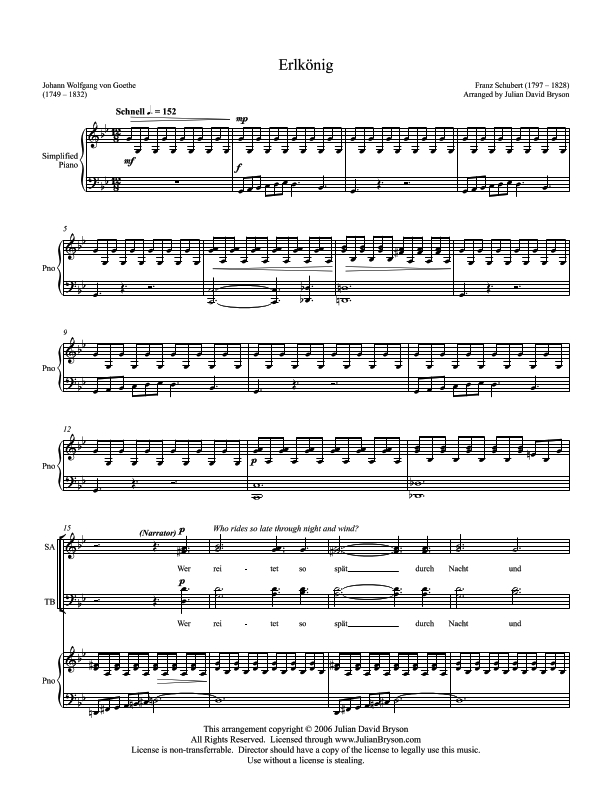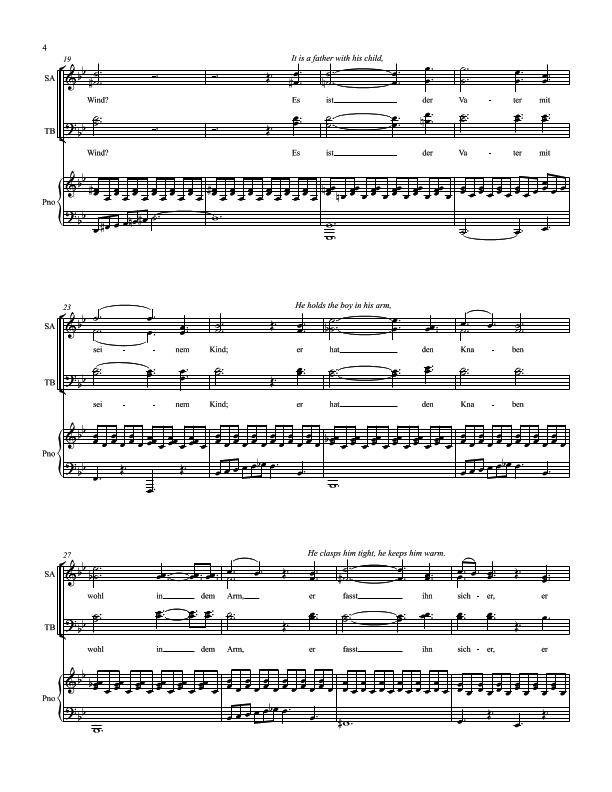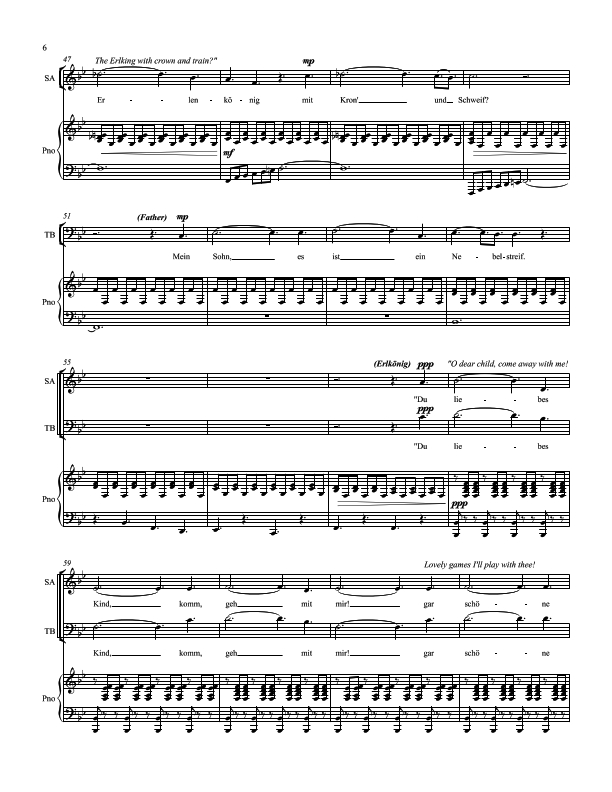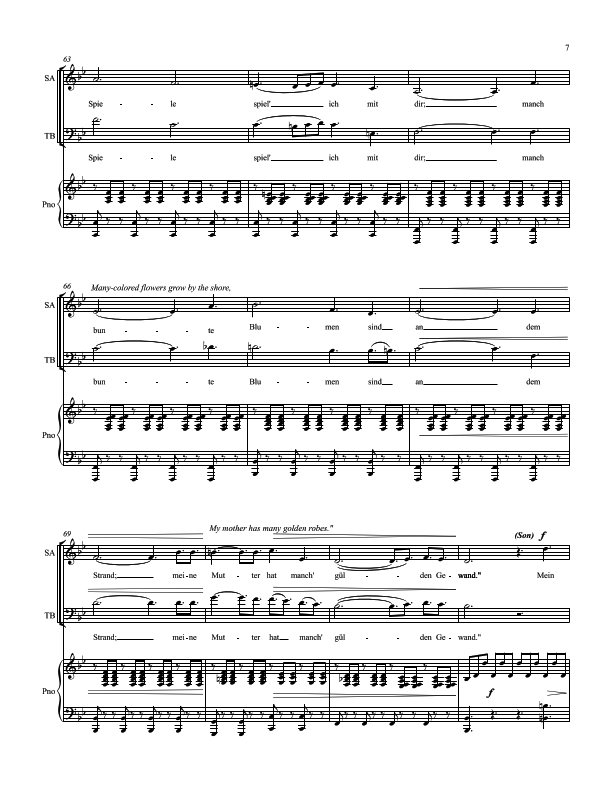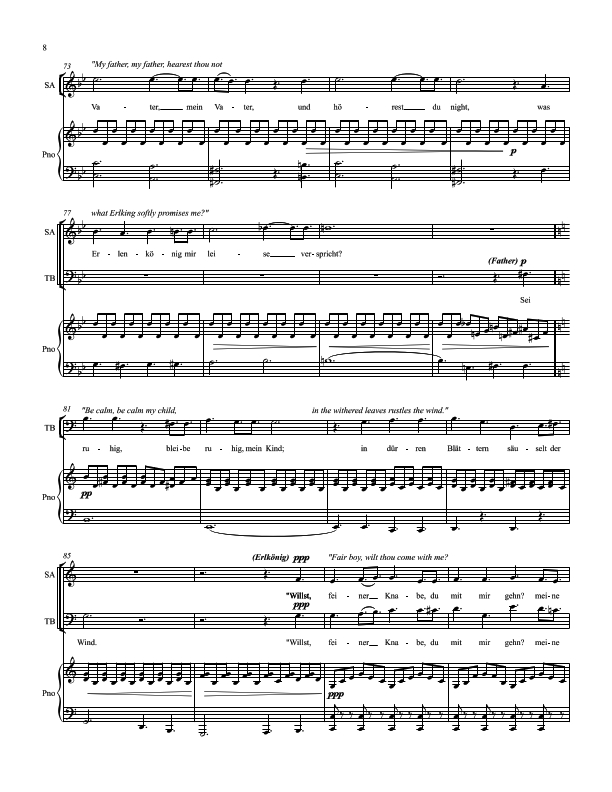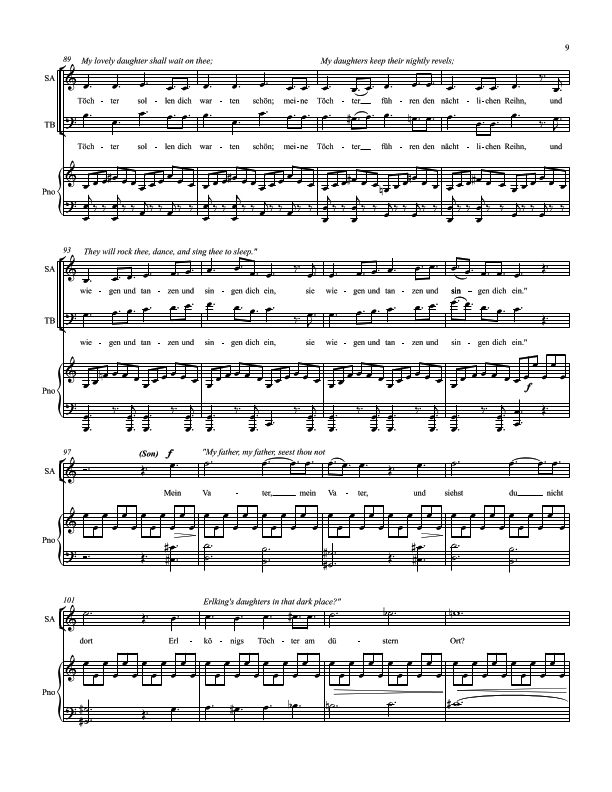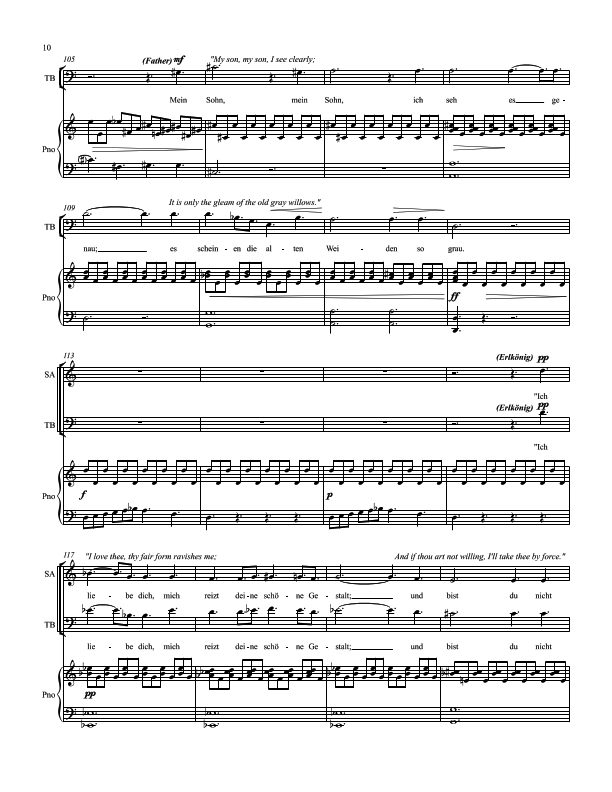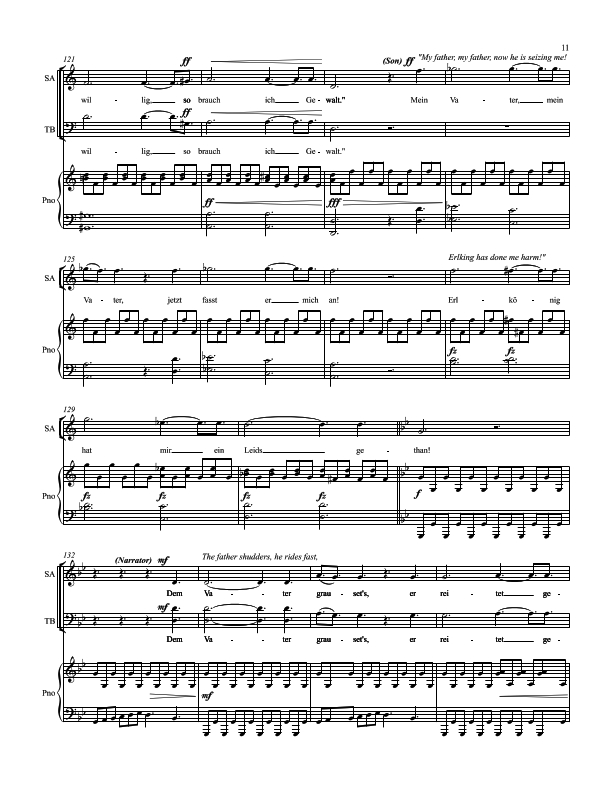 Schubert's famous art song is among the most intense, terrifying, and virtuosic pieces of music ever written. I have long marveled at duos—and I say duos intentionally, the pianist works at least as hard as the vocalist—who master both its technical challenges and raw communicative power. I wanted to share Schubert's masterwork with my high school choir, so I set out to transcribe the work for choral forces. Rather than asking one person to play four parts, I separated the characters by voicing: SATB for the narrator, TB for the father, SA for the son, and two-part mixed choir for Erlkönig. Additionally, I provided a "slightly" simplified part for the pianist (don't you dare say accompanist), though the original still works if you collaborate with someone willing to tackle it.
Note that in some places, the basses and altos are asked to sing relatively high pitches. In others, sopranos and tenors are asked to sing fairly low. I encourage singers to work toward expanding their ranges with the understanding that notes can be left out when needed. Under no circumstances should anyone transpose their part to a higher or lower octave. The ranges are integral to communicating the story.
Pages are missing from the preview pictures, but all pages will be included in the file that you order.
This title is listed as a site-license. Purchase it once and you can make as many copies as needed for ensembles at your institution. This license is non-transferable, so you can't share your copies with other ensembles, but pricing is always negotiable if you contact me. I just want to share in making great music together!
Here's a MIDI realization of the score, but I'd love to have a recording of your ensemble performing this piece! Feel free to share!