The Field (ubi caritas)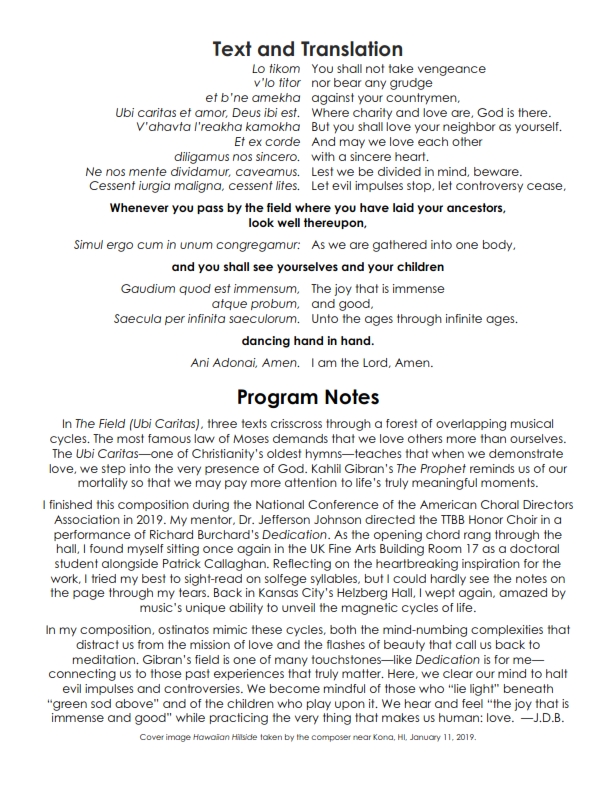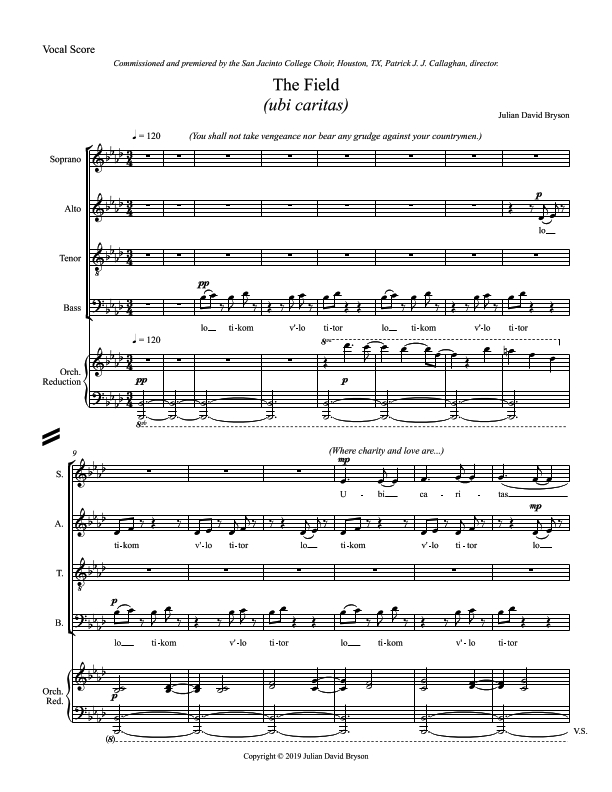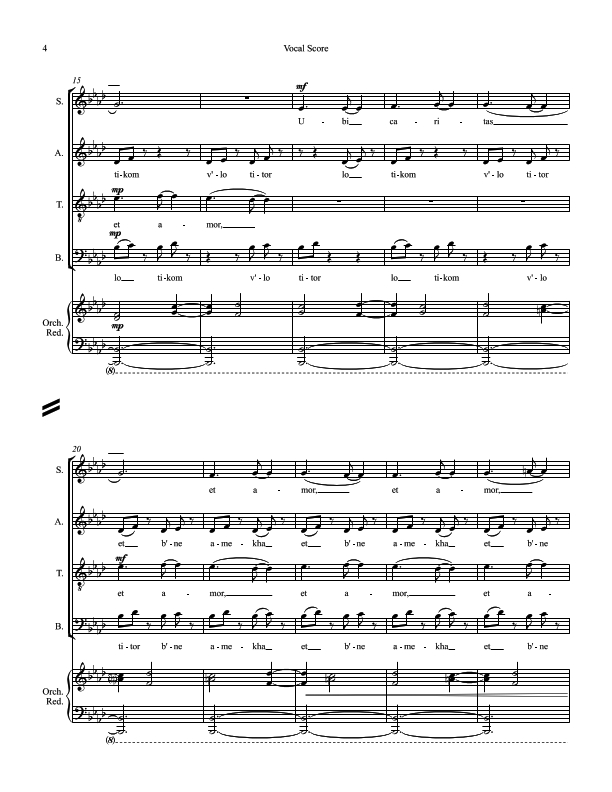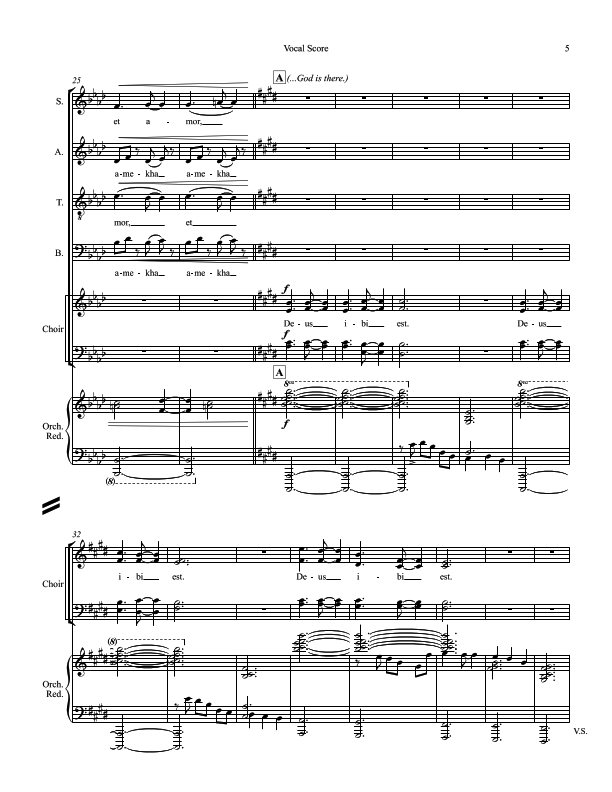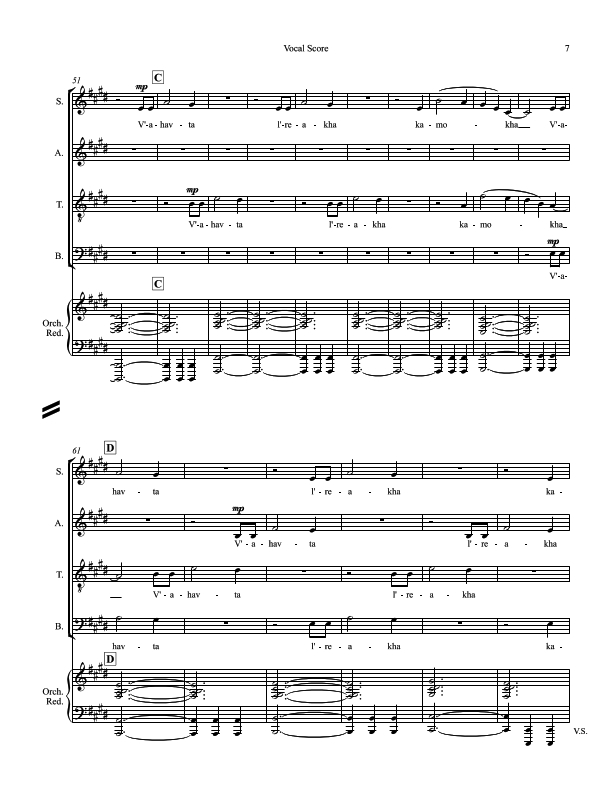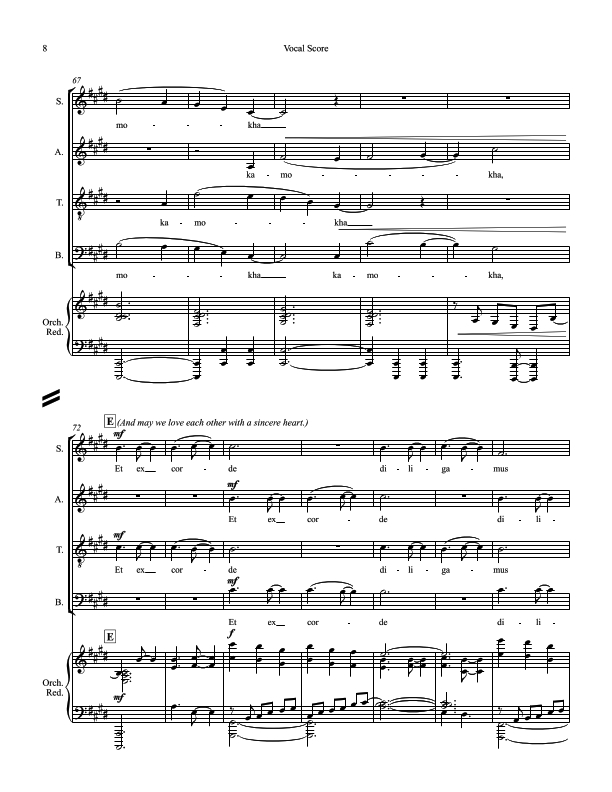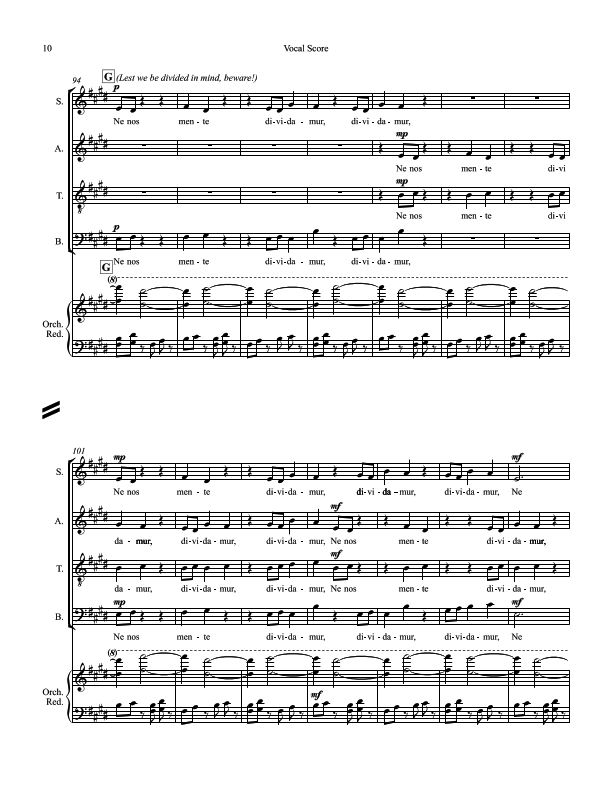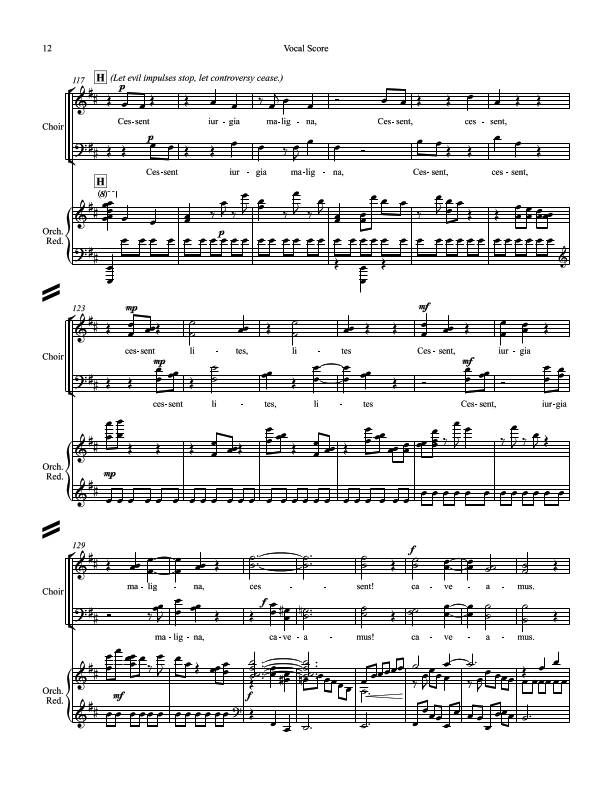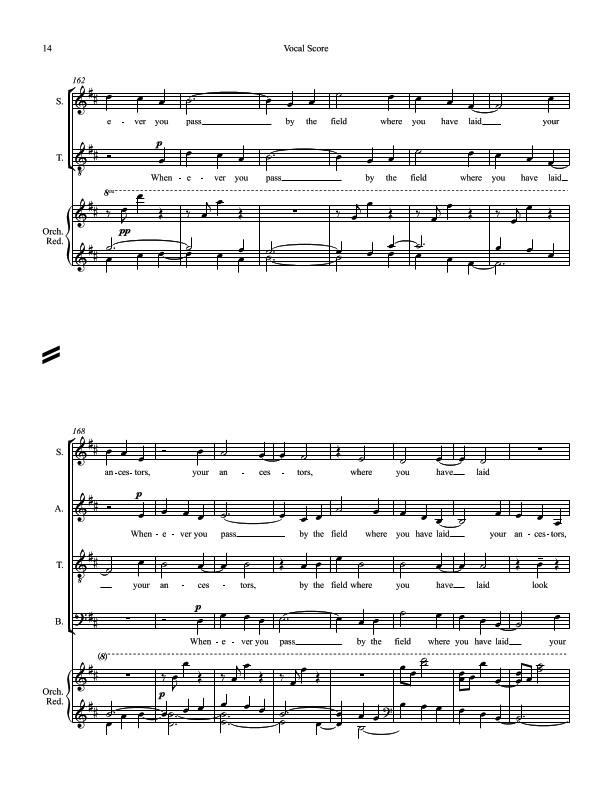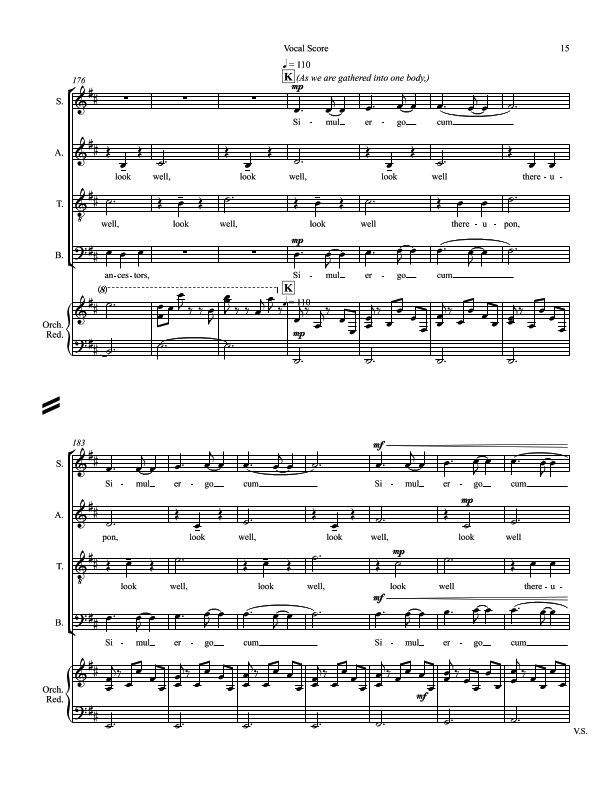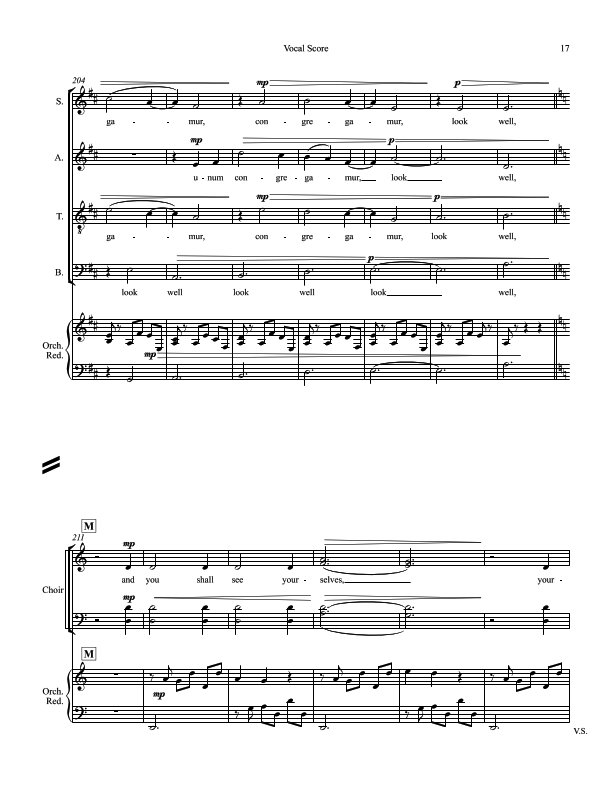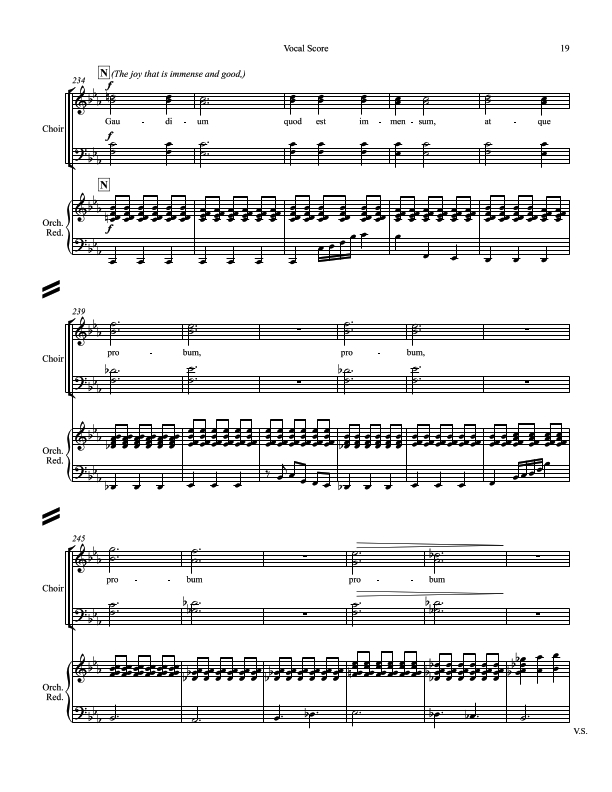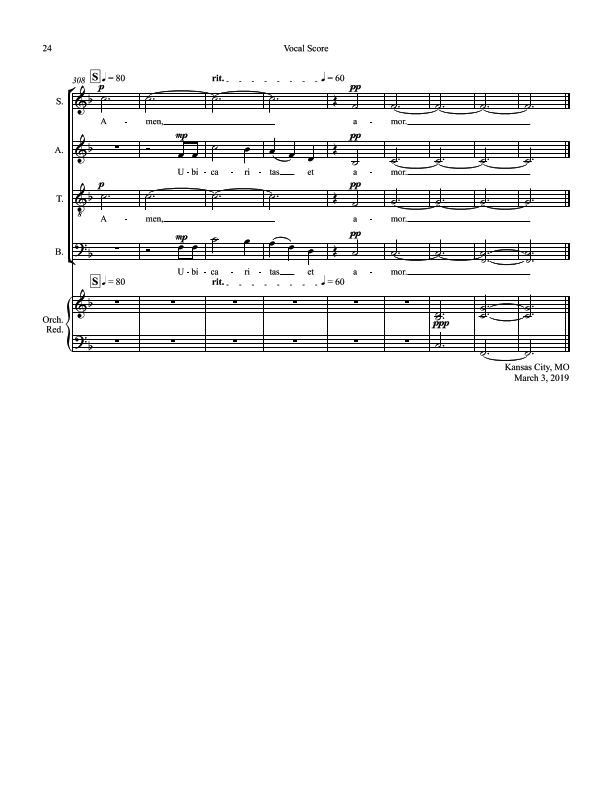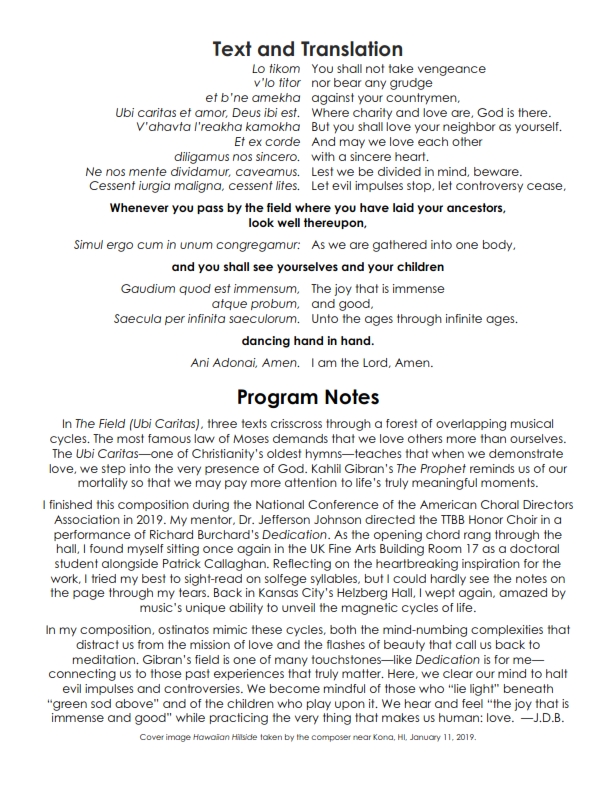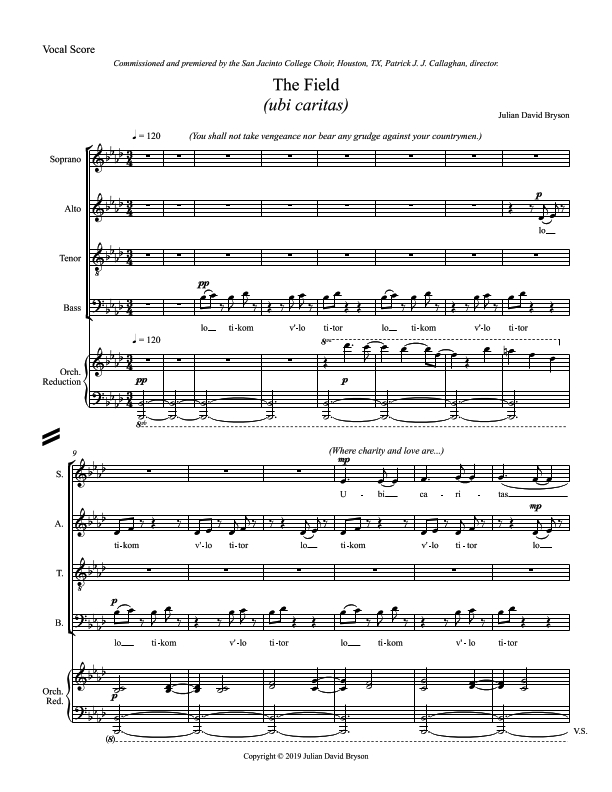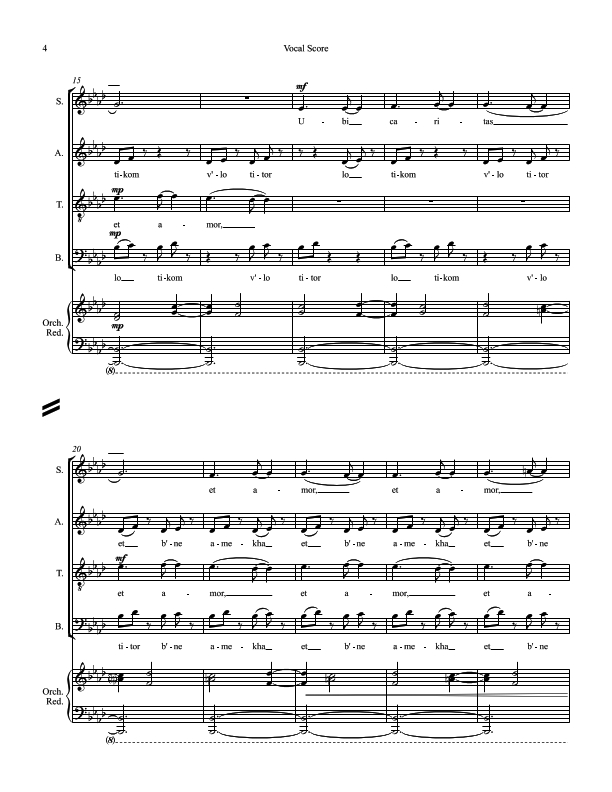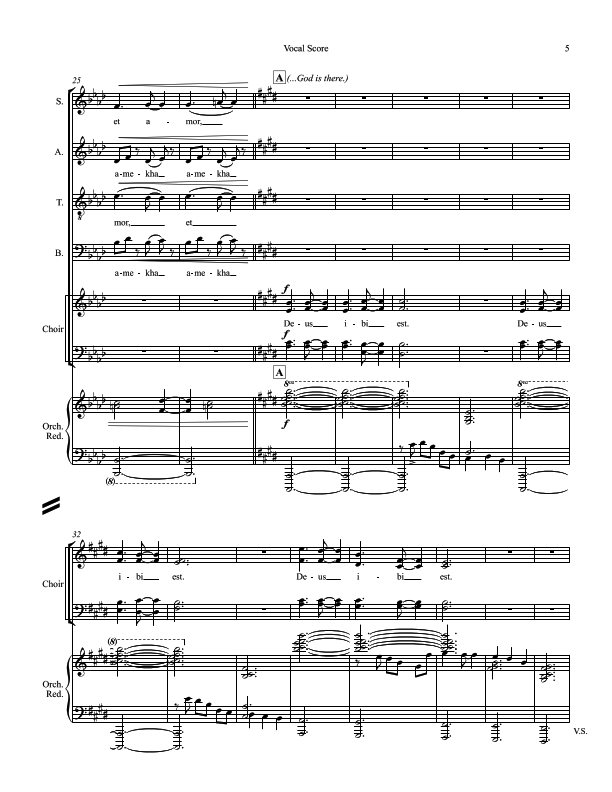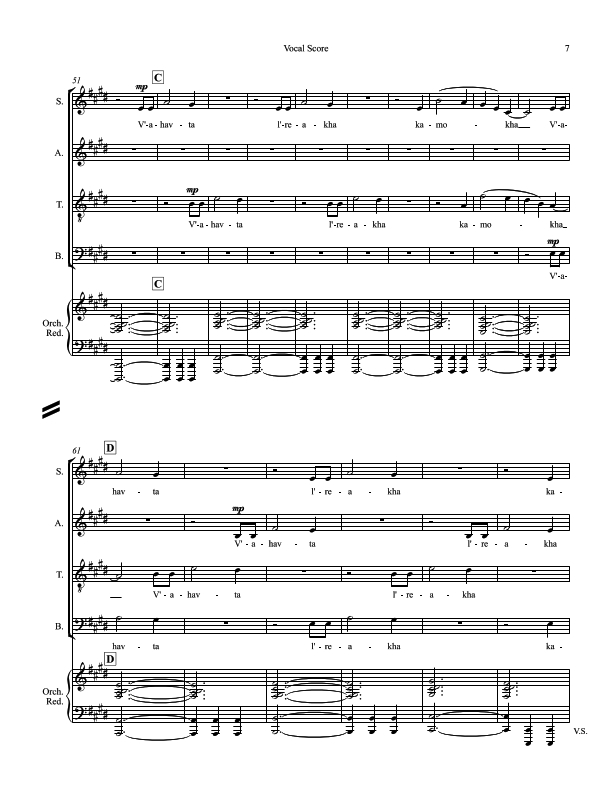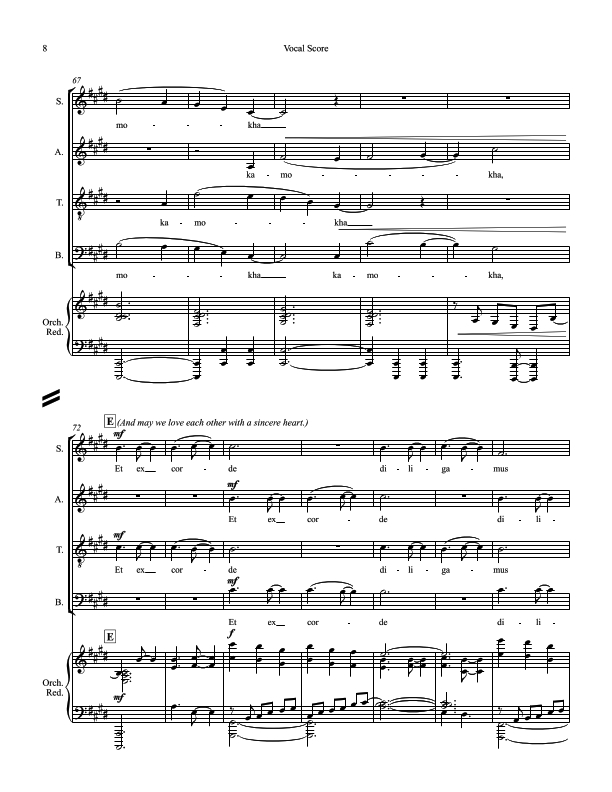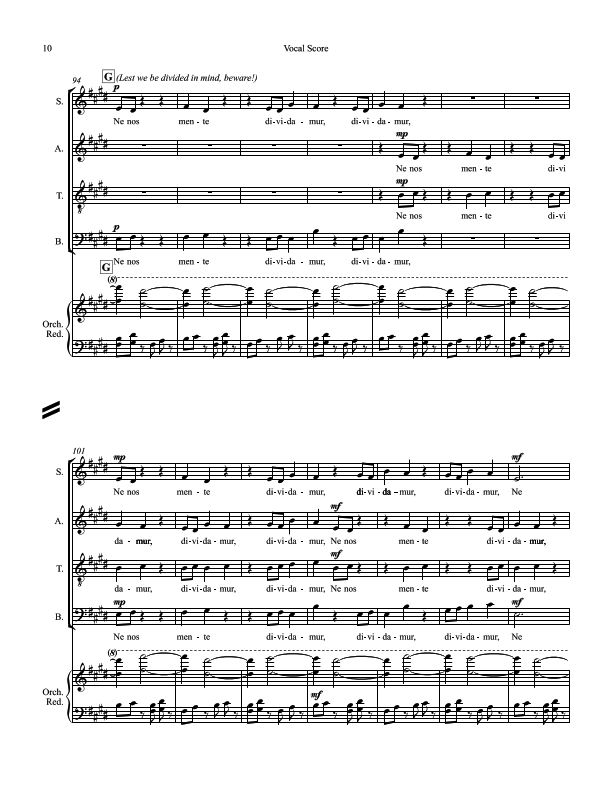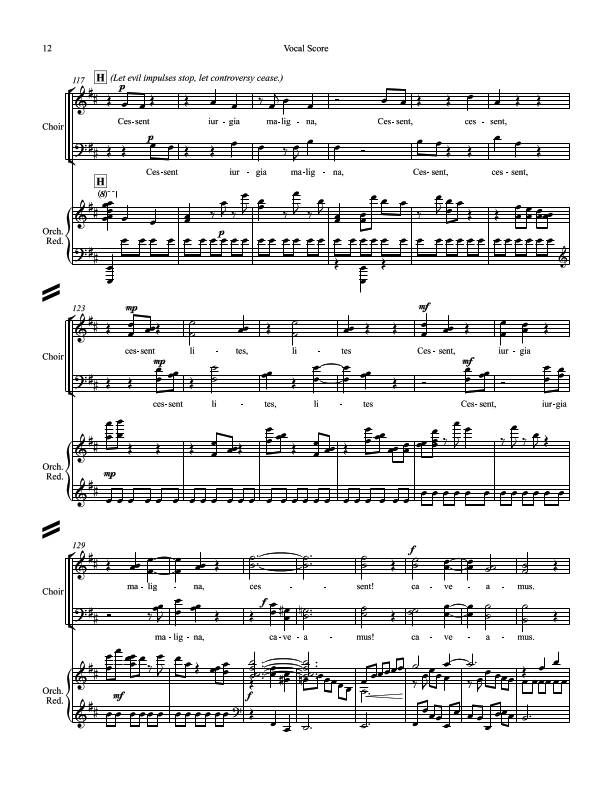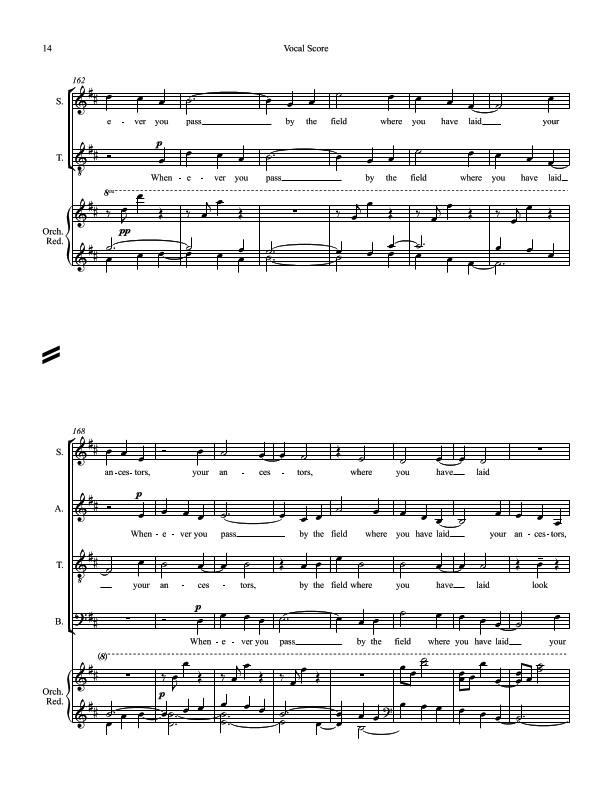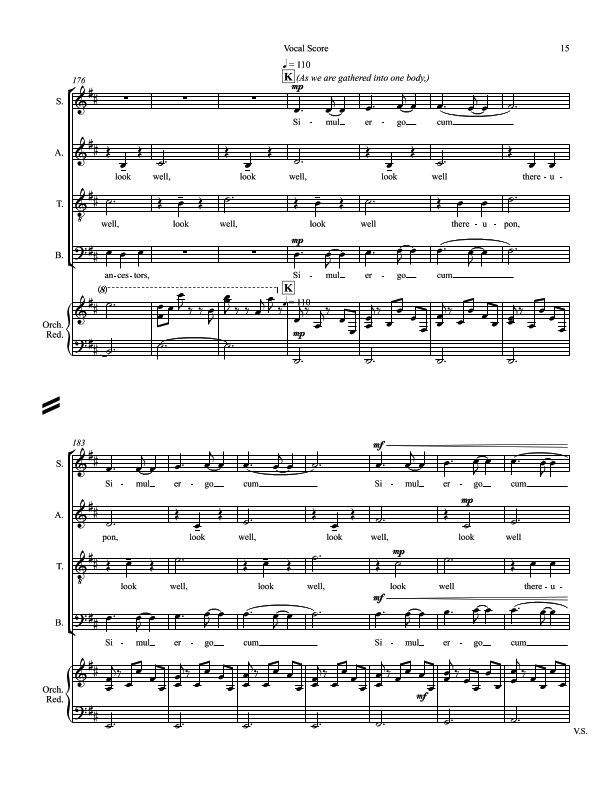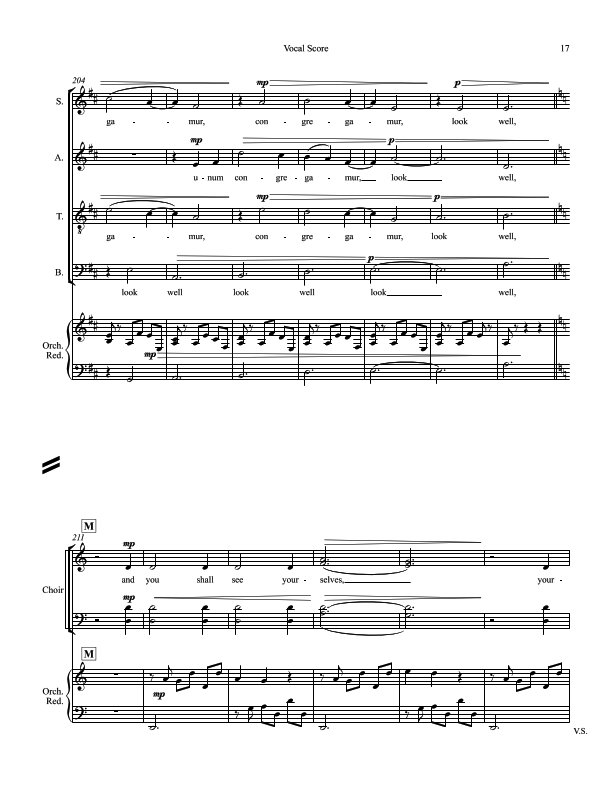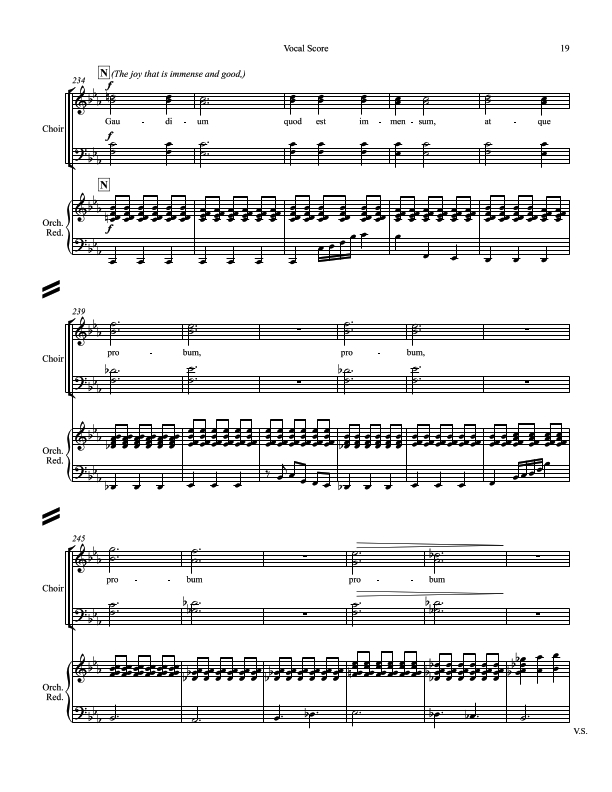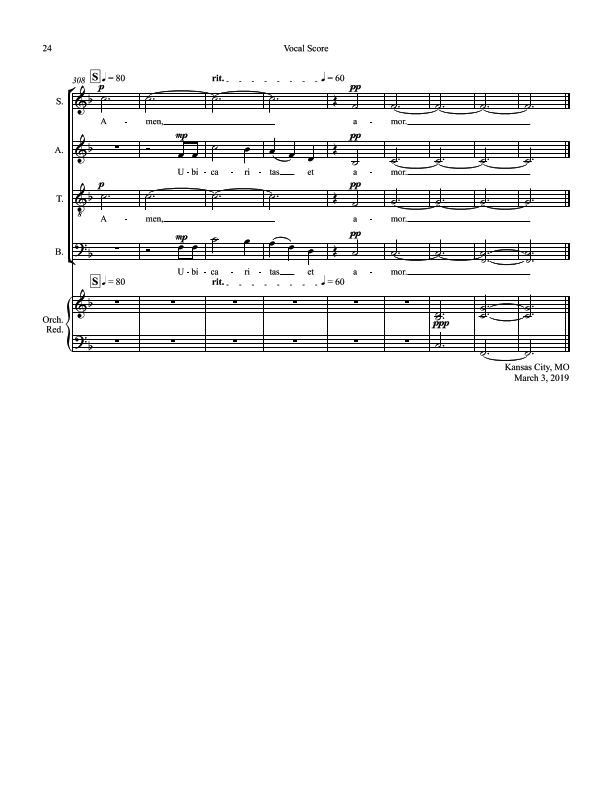 In The Field (Ubi Caritas), three texts crisscross through a forest of overlapping musical cycles. The most famous law of Moses demands that we love others more than ourselves. The Ubi Caritas—one of Christianity's oldest hymns—teaches that when we demonstrate love, we step into the very presence of God. Kahlil Gibran's The Prophet reminds us of our mortality so that we may pay more attention to life's truly meaningful moments.
I finished this composition during the National Conference of the American Choral Directors Association in 2019. My mentor, Dr. Jefferson Johnson directed the TTBB Honor Choir in a performance of Richard Burchard's Dedication. As the opening chord rang through the hall, I found myself sitting once again in the UK Fine Arts Building Room 17 as a doctoral student alongside Patrick Callaghan. Reflecting on the heartbreaking inspiration for the work, I tried my best to sight-read on solfege syllables, but I could hardly see the notes on the page through my tears. Back in Kansas City's Helzberg Hall, I wept again, amazed by music's unique ability to unveil the magnetic cycles of life.
In my composition, ostinatos mimic these cycles, both the mind-numbing complexities that distract us from the mission of love and the flashes of beauty that call us back to meditation. Gibran's field is one of many touchstones—like Dedication is for me—connecting us to those past experiences that truly matter. Here, we clear our mind to halt evil impulses and controversies. We become mindful of those who "lie light" beneath "green sod above" and of the children who play upon it. We hear and feel "the joy that is immense and good" while practicing the very thing that makes us human: love.
Pages are missing from the preview pictures, but all pages will be included in the file that you order.
This title is listed as a site-license and includes a conductor's score, all parts, and vocal scores. Purchase it once and you can make as many copies as needed for ensembles at your institution. This license is non-transferable, so you can't share your copies with other ensembles, but pricing is always negotiable if you contact me. I just want to share in making great music together!
Please enjoy the premiere performance by the San Jacinto College Choir under the direction of Patrick J. J. Callaghan.