To Youth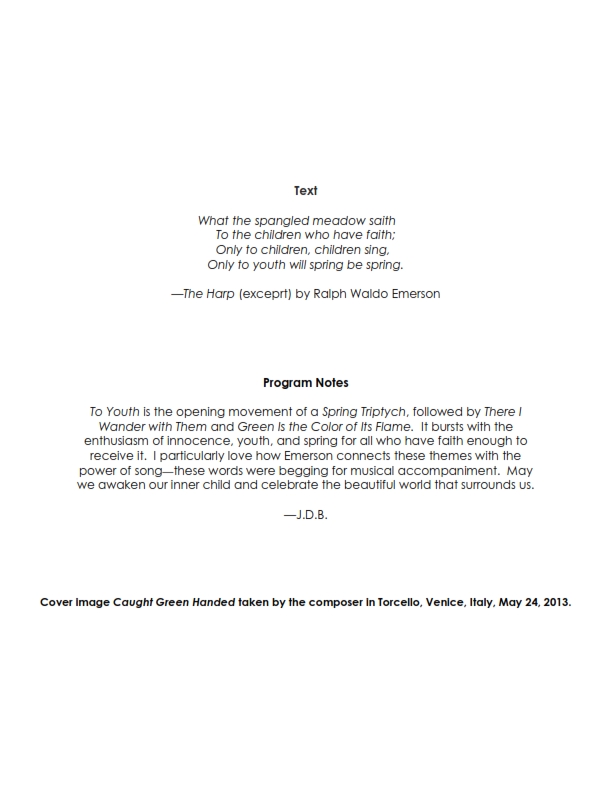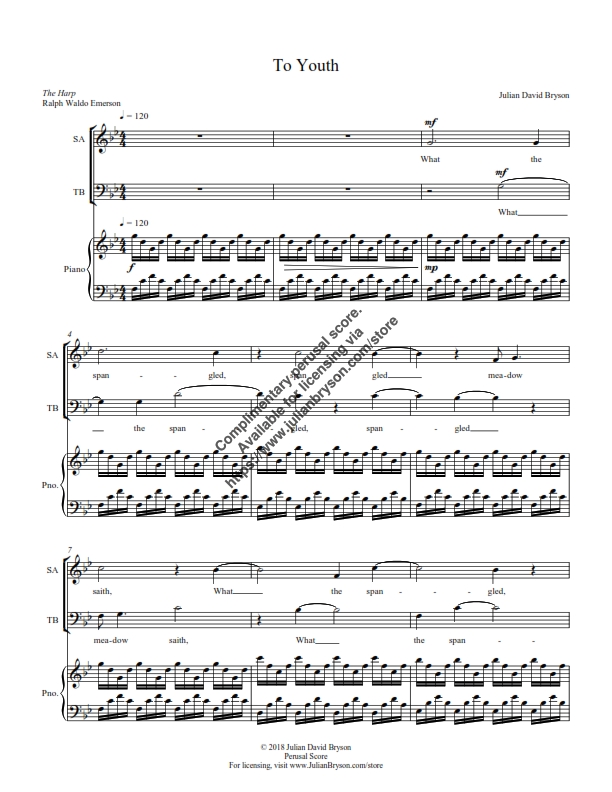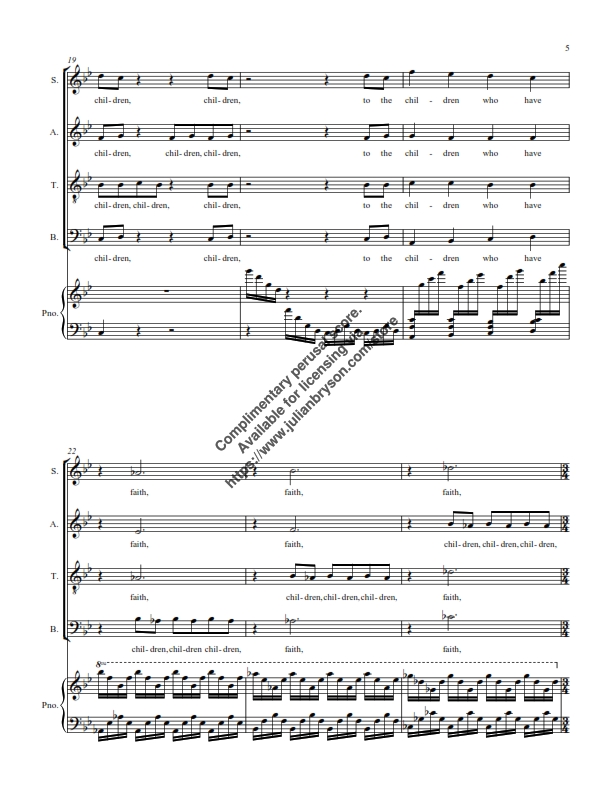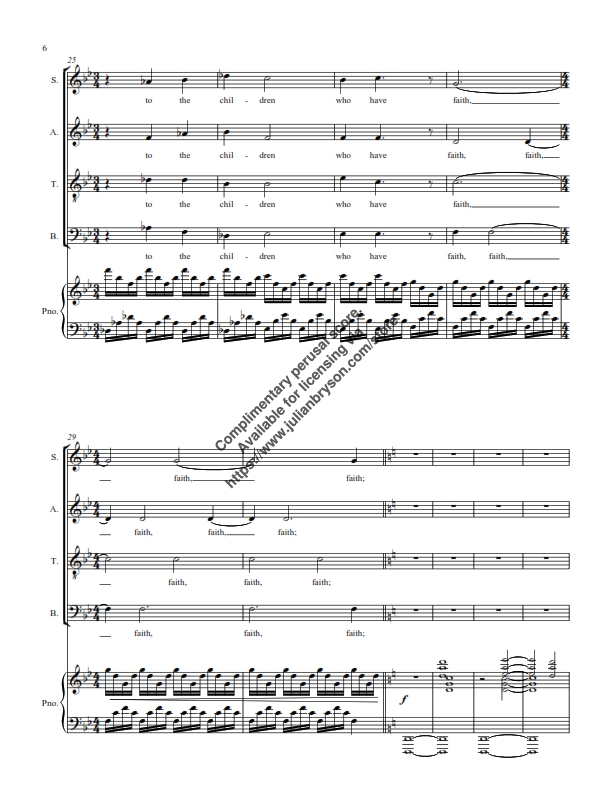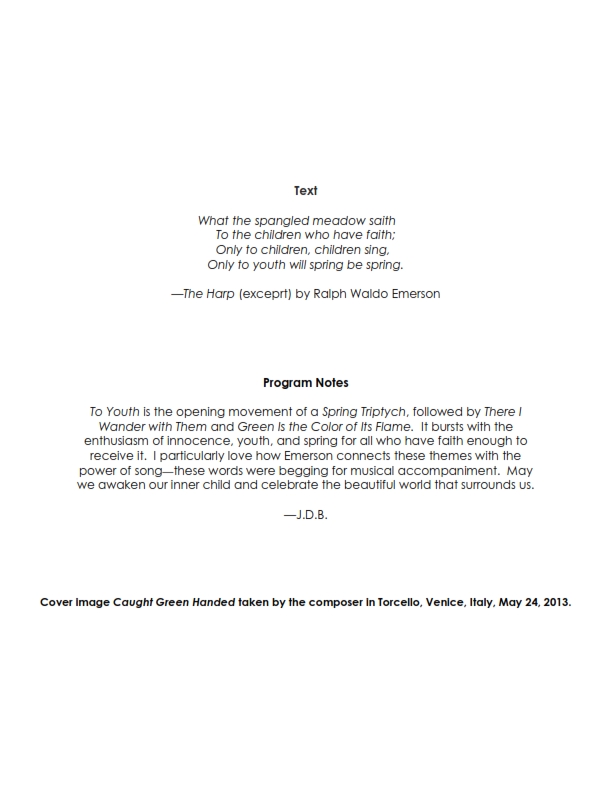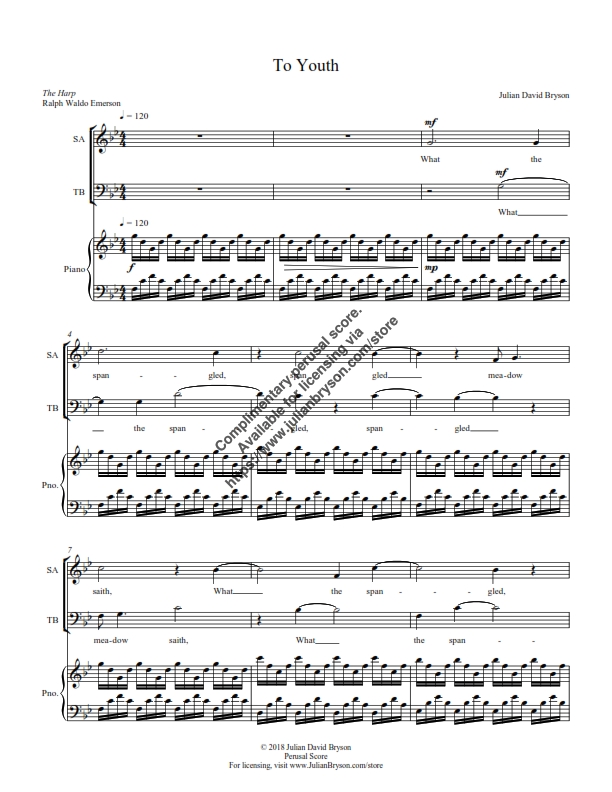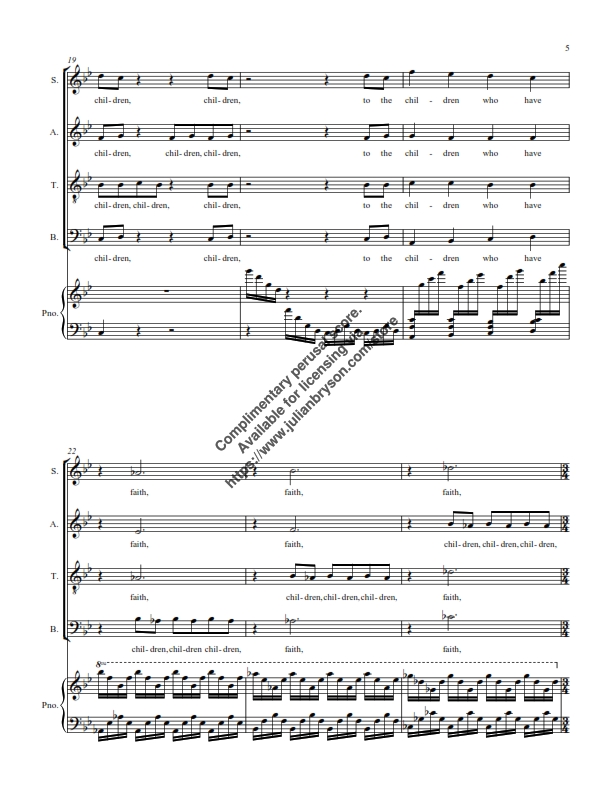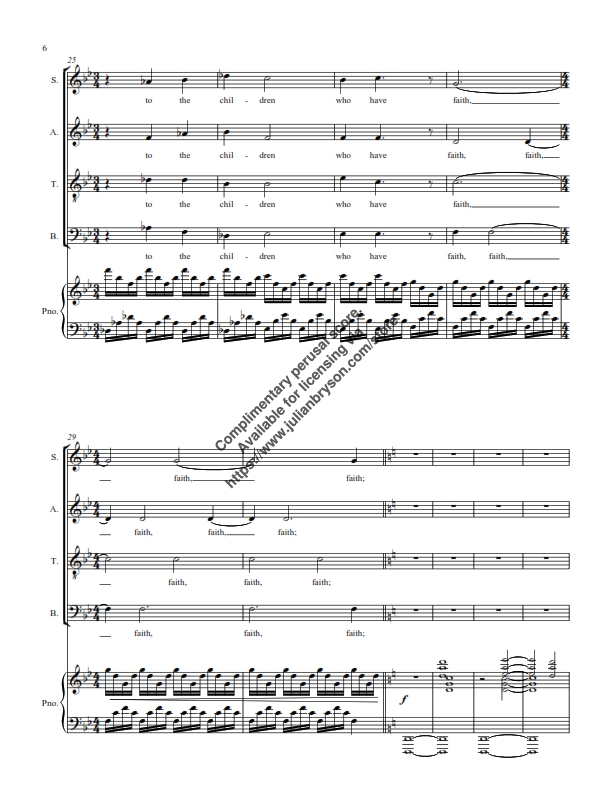 What the spangled meadow saith
To the children who have faith;
Only to children, children sing,
Only to youth will spring be spring.
—The Harp (exceprt) by Ralph Waldo Emerson
To Youth is the opening movement of a Spring Triptych, followed by There I Wander with Them (coming soon) and Green Is the Color of Its Flame. It bursts with the enthusiasm of innocence, youth, and spring for all who have faith enough to receive it. I particularly love how Emerson connects these themes with the power of song—these words were begging for musical accompaniment. May we awaken our inner child and celebrate the beautiful world that surrounds us.
Pages are missing from the preview pictures, but all pages will be included in the file that you order.
Please purchase one copy per singer in your choir. If this creates a financial burden for your program, don't hesitate to reach out to me. Pricing is always negotiable—I just want to share in making great music together!
Here's a midi realization, but I would much prefer to highlight your ensemble's performance!